Teresa Wankin
Secretary General, CANTO

David Cox
CANTO Chairman,

David Cox
CANTO Chairman,

Inge Smidts
CEO, Cable & Wireless
Women in ICT Leadership: Panel Discussion

Wendy McDonald
Senior Director, External Communications and Stakeholder Relations C&W Communications

Daysi Andrades
Business Partner Group Head at the Information Technology Department, Inter-American Development Bank

Sonali Dighe
VP of People, Liberty Latin America

Monica Desai
Global Head of the Connectivity & Access Policy Group, Facebook
Entertainment, Networking Lunch, Peer to Peer Matchmaking with Operators & Meet Your ICT Ministers
Parenting & Education in the Digital Age

Simone Martin-Slugan
Vice President of C&W Communications - Flow Trinidad & Tobago

Dr. the Honourable Nyan Gadsby Dolly
Minister of Education, Government of Trinidad & Tobago
Dom Boon
VP Talent and Organizational Development, Liberty Latin America
Sherra Carrington-James
President, Caribbean Association of Principals of Secondary Schools
Fireside Chat: The Future of Telecom Regulations in the Wake of the Pandemic

Dr. Mark Jamison
Director and Gunter Professor, PURC, University of Florida

David Cox
CANTO Chairman,
Tourism & the Digital Landscape Post Covid-19

Hon. Edmund Bartlett
Minister of Tourism, Government of Jamaica
Showcase Destination Jamaica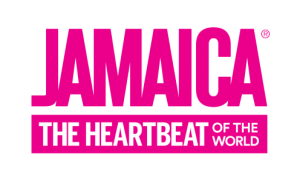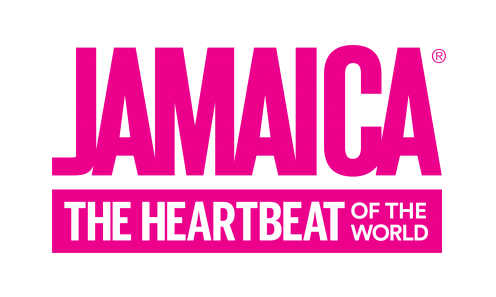 Feature Address: Digital Recovery

Doreen Bogdan-Martin
Director, Telecommunication Development Bureau, ITU
Successful Strategies for Regulating Big Tech in the Caribbean

Phillipe Defraigne
Director, Cullen International

Michelle Ledger
Cullen International

Professor Anthony Clayton
CD, Institute for Sustainable Development University of the West Indies

Alexandre de Streel
Professor EU Law, University of Namur and Namur Digital Institute

David Geary
General Counsel, Digicel Group
Contributions by the Digital Economy to the Caribbean
Moderator: Prof. Gilbert Morris  


Bocar Ba
CEO SAMENA Telecommunications Council and Commissioner on the Broadband Commission

Jason Ockerby
CEG Australia

Kieran Mieskell
Head of Regulatory Affairs, Digicel Group
Entertainment, Networking Lunch, Peer to Peer Matchmaking with Operators & Meet Your ICT Ministers
How 5G Infrastructure Can Be Rolled Out in the Caribbean

Rodney Taylor
Secretary General, CTU

Dr. Bruno Soria
Nera Economic Consulting

Fabian Monge
Head of Networks and Managed Services Sales for LATAM North and Caribbean, Ericsson

Tom Sullivan
Federal Communications Commission

Carlos Bosch
Head of Technology, GSMA

Dr. Mohamed Madkour
VP Global Wireless Marketing, Huawei
Managing Cyber Risks and Driving Digital Innovation

Hector Martinez
MCTA Account Manager Caribbean, Schneider Electric
Digital Technology to Increase Resilience

Wendell Etienne
Master of Ceremonies, CANTO

Luis E. Vasquez
Executive Industry Solution Manager, Huawei

Fireside Chat: Connectivity and Innovation in Health, Finance & Energy
Honourable E Jay Saunders
Deputy Premier, Turks & Caicos Islands

Julian Wilkins
CANTO Director,
Feature Address: Universal Connectivity – A multistakeholder approach to digital transformation for social and economic development. 

Ambassador Catherine Novelli
Address: Ambassador Sarah Lynch, US Ambassador to Guyana

Ambassador Sarah Lynch
USA Ambassador to Guyana
Mental Health Innovation in the Face of a Pandemic

Maria O'Brien
Director, Mindwise
The Customer Experience 1 – The power of AI in Engaging the Customer 

Sacha Thompson
President and Founder, The Experience Company
The Customer Experience 2 – Aligning the Subscriber Experience to Data Driven Marketing

Joe Kohegyi
Director Marketing Channel Activation, Calix
New Generation Cloud Infrastructure Enable Digital Sovereignty
Pablo Oliveros
Cloud Business Development Manager for Central America and Caribbean, Huawei  
Disrupt or Die – Telcos Working together to Enhance Digital Innovation

Keino Cox
General Manager Emerging Services and Innovation (Ag), TSTT
Entertainment, Networking Lunch, Peer to Peer Matchmaking with Operators & Meet Your ICT Ministers
The Digital Experience – What You Need to Accelerate Growth with a Digital Brand

Shahar Dumai
Head of Marketing, AMDOCS
The State of the Internet – Significant Trends and Changes in Year 2 of the Pandemic



Shernon Osepa
Internet Society
Blueprint for Financial Technology – Digital Currency in the Caribbean

Mark Reynolds
CANTO Director

Stephen Phillips
Founder and Principal Consultant, IMHOTEP Consulting Inc.

Fireside Chat: Education and Connectivity for the Digital Citizens

Mark Reynolds
CANTO Director
Session: Barbados Tourism Marketing Inc.

Robert Chase
Interim Chief Executive Office, Barbados Tourism Marketing Inc.
Caribbean Evening Focus on Barbados

Select date to see events.