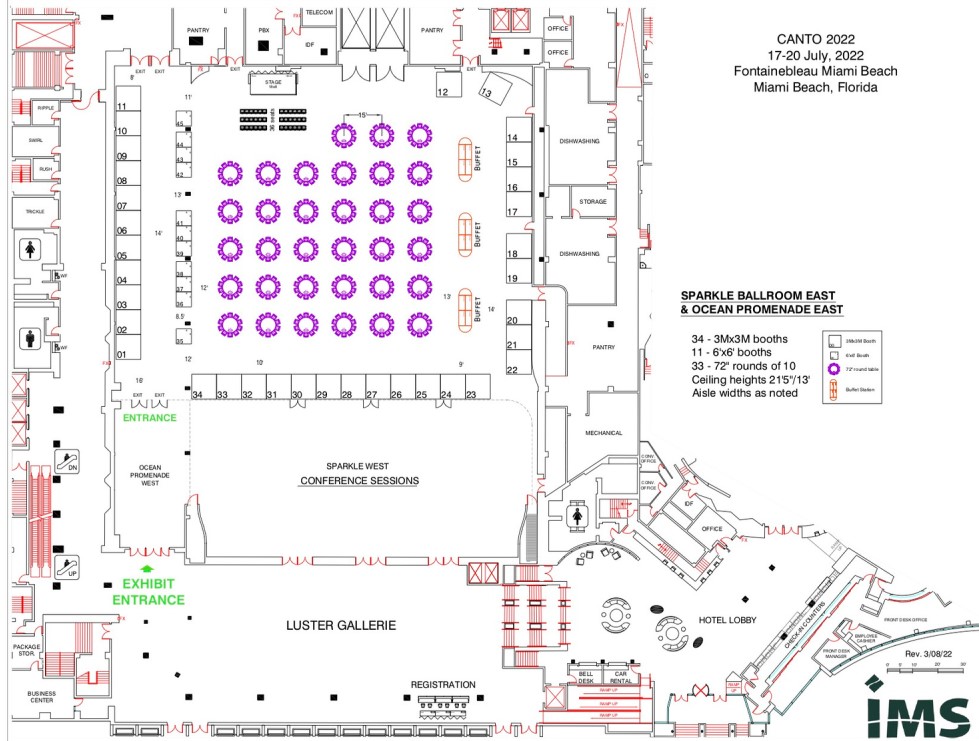 A
s an exhibitor you are entitled to
TWO
complimentary passes. All exhibitors are required to register online via our web-based registration facility.

Exhibitors are requested to provide the name of the Liaison Officers, who will receive the
complimentary registration passes by 30th June, 2022.


Booth Cost and Payment Schedule
Booths may be reserved by viewing the Exhibition Floor Plan layout to select the booth of your choice and submitting the exhibition commitment form to the CANTO Secretariat. Please see page 10 of the exhibitor package for contact details for information on the exhibition
Exhibitors are urged to make all payments and register for the conference through our web-based facility.
Full payment must be made once the booth has been booked in order to ensure the space.
Invoice for payment will be generated upon receipt of the completed exhibition commitment form. Written cancellations after 16th June, 2022 will result in a penalty of 50% of the cost of the booth.
NO REFUNDS will be made after 30th June, 2022
All cancellations must be made in writing.

Do you want to be an exhibitor at this event? Please contact either fof the following CANTO representatives for more information: