CANTO/IDB BIIPAC Workshop Climaxes with Establishment of Public Policy Recommendations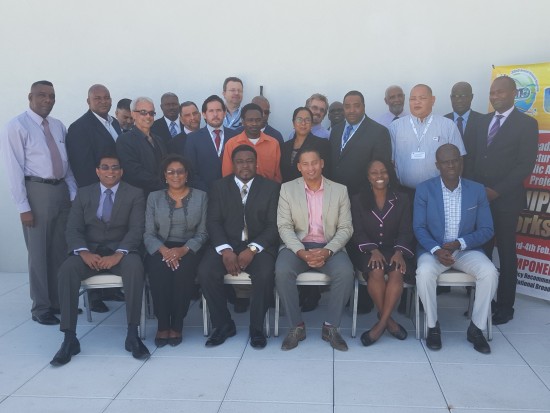 CANTO's 32nd Annual General Meeting climaxed with a two (2) day workshop on the IDB financed Broadband Infrastructure Inventory and Public Awareness in the Caribbean (BIIPAC) Project Workshop Component 4. The main objectives of this project was to support the design of national broadband strategies in the Caribbean region and to identify the regional aspects that need to be incorporated into these strategies in order to promote regional coordination.
Key ICT delegates gathered in Port-au-Prince, Haiti from February 3 – 4, 2016 to partake in the final workshop of the BIIPAC Project. Beneficiary country stakeholders, including Ministers of Government from Haiti, Jamaica, The Dominican Republic, Trinidad and Tobago, Barbados, Guyana and Belize gathered to discuss the status of broadband development and implementation plan in the region and mechanisms to improve access to affordable broadband in the Caribbean. Key to the discourse was ensuring regional considerations are taken into account in each national broadband strategy, in order to work towards a regional broadband strategy.
The pressing need for up to date telecommunications laws and affordable access to broadband were repeating motifs throughout the day's discussion. Key factors which must be in place to facilitate affordability were outlined as the following: Healthy competition, infrastructure sharing, nondiscriminatory access to spectrum, universal access to rural and underserved populations and the existence of effective Broadband strategies. The workshop continued on February 4, 2016 with a strong focus on the development of strategies to ensure the implementation of the respective national broadband strategies and effective regional governance and operational models to facilitate the future implementation of the national broadband strategies.
Click  here for more information on the  BIIPAC Project