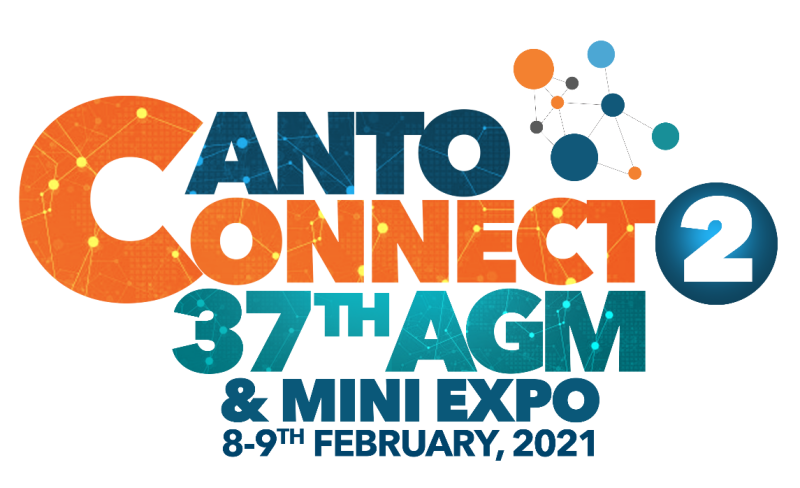 C&W Communications focused on advancing Digital Transformation in the Caribbean & LATAM
Diamond Sponsor of Virtual 37th CANTO AGM
 Miami, Florida, February 16, 2021: The 37th Annual General Meeting of CANTO, took place last week with a series of virtual events held under the theme: "Connect. Engage. Learn".  As a leading full-service communications and entertainment provider in the region, C&W Communications was the Diamond Sponsor and contributed to number of thought-provoking and insightful discussions on key panels that aimed at shining a spotlight on emerging trends in the telecommunications industry.
CANTO, founded in 1985, is focused on leading and shaping the Information, Communication and Technology industry in the Caribbean Region and the Americas. It facilitates regional and international ICT projects, discussions, and objectives critical to the region.
The AGM included elections for the Board of Directors whose terms were all up for reelection. C&W Communications retained the chairmanship of CANTO holding the office for a second two-year term. C&W's Head of Regulatory Affairs for the Caribbean, David Cox, who was unanimously re-elected as CANTO Chairman, said, "I am humbled to again be given this opportunity.  CANTO is the region's only telecommunications association, staunchly committed to advancing our industry's interests.  C&W continues to invest in the ICT space and to aggressively promote reform of regulatory frameworks in the region.  We believe this will allow for the faster adoption of digitally transformative solutions, which makes CANTO an ideal partner for C&W, because our goals are mutually aligned."  Melesia Sutherland, Senior Manager, Regulatory Affairs at C&W was also re-elected as a Director on the Board.
During the two-day event, subject matter experts from Liberty Latin America (LLA) and C&W shared the company's perspective on some of the emerging trends in the telecommunications landscape. 
Timothy Burke, Vice President, Technology & Products, LLA, presented on the key enablers for developing an affordable 5G ecosystem which include spectrum bandwidths, new radio and core technology to offer better spectral efficiencies and 5G enabled mobile handset technology. 5G is at the forefront of the technology wave currently and Burke cautioned, "that though 5G is here to stay, it needs time to evolve and regulators must be prepared to make large amounts of spectrum bandwidth available in a more affordable way."
Peter Spratt, Director, B2B Cloud Solutions, C&W Business offered an overview of Telco Cloud services and the benefits to both operators and consumers, specifically focused on how adopting cloud-based business practices enable operators to be more open, agile, and efficient.  He proffered that the advancement of 5G will generate vastly more data that needs to be quickly transmitted and processed. Operators like C&W Business currently offer their own cloud solutions which provide an end-to-end service and added security for their customers. Where an application demands low latency, high bandwidth and the business owner needs data sovereignty assurances, the LLA Telco Cloud is there to deliver.
C&W's Melesia Sutherland, Senior Manager, Regulatory Affairs spoke of amazing advancements presented at the World Radio Conference (WRC-23) and how the agenda of this important conference had the ability to touch the lives of all Caribbean residents, though it's well established that 5G development is likely to carry a high cost due to its requirement for intense investment infrastructure.  Sutherland said she envisioned "that it would open the door for amazing technological advancements for the region, enabling businesses and consumers in the Caribbean to access the benefits of 5G's blazing speeds, greater capacity and virtually unlimited connectivity".  She also listed some promising directions for 5G including the use of satellite mobile base stations and harmonizing the use of 5G spectrum to produce global economies of scale for equipment manufactures that would ultimately make handsets and network equipment more affordable and accessible for everyone.
Delroy Mclean, Senior Director, C&W Business, called for the need for greater emphasis on cybersecurity innovations in the wake of the pandemic which has seen increased incidents of cyber security threats generated by an overall increase in network traffic, online social interactions, and connected devices.  In his presentation, Mclean stressed the need for operators to protect their customers by offering highly integrated solutions, demanding stronger security baselines from their vendors, using Artificial intelligence based network defense mechanisms, and increasing customer awareness around the issue.  In particular, he mentioned C&W Business' own portfolio of security solutions which include tools like Distributed Workforce and Managed Dedicated Internet Access (DIA) solutions as easily deployed options that would arm customers with stronger defenses against cyber threats.