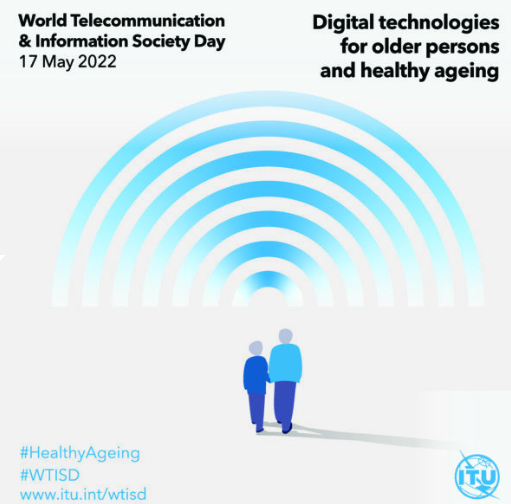 World Telecommunication And Information Society Day 2022
ICT is continuing to change the way we interact and do business. Many organizations across the Caribbean and Latin America have successfully adopted and used new technologies, particularly in the last two years of the pandemic. Even more crucial is the adoption of the appropriate solutions in order to remain relevant and competitive in this dynamic and ever-changing environment.
Canto has engaged in a number of activities over the last year to ensure that we continue to lead, steer, and shape the information, communication, and technology industry, and we are encouraged by the dramatic change in the impact of ICT on partners, clients, and the business community as a whole.
While we have focused on information technology, it is simply a means of facilitating more effective communication, which means that we are primarily concerned with the people who use these technologies and so this year's theme "Digital technologies for Older Persons and a healthy Ageing" speaks directly to our vision to bridge the digital divide.
Studies have shown that using ICT can help people who are otherwise regarded as a burden on society live healthier and more fulfilling lives. ICT can be beneficial when used to address age-related limitations such as hearing, vision, and dexterity. Smart devices, virtual assistants, and the Internet Of Things (IoT) have already shown that they can assist the elderly in overcoming some of their limitations and making daily tasks easier.
The elderly can now use the internet for ecommerce, banking, and even to access social services. It should be noted that there is still a need to ensure that these online environments are not only user-friendly, but also safe for society's most vulnerable citizens.
Apart from improving the elderly's quality of life and ensuring that they benefit from it, the digital world can also assist people over the age of 60 in making significant and financially beneficial contributions. It's a fantastic opportunity to use ICT to leverage traditional generational knowledge sharing to help the next generation become smarter and more informed. Knowledge is an important building block, but unless it is effectively shared it cannot be effective. It's also a great way for society's less productive members to contribute meaningfully.
In addition, loneliness is one of the most common problems among the elderly, and connectivity is the key to overcoming it. A growing number of apps to support good mental health and well-being are available on digital platforms. Let us consider how we can use ICT to ensure healthy ageing as we commemorate this day and recognize the impact that technology and the internet have had on our lives, our businesses, and the creation of this global village.