Belize Does it Again!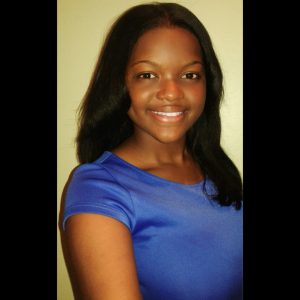 Belize cops first place in CANTO's 9th Regional WTISD – Video Competition for the second consecutive year. Last year the competition was won by Mr. William Mahler Jr.; this year it was his female countryman, Ms Tysha Toni Roches who edged out the competitors with her video titled 'ICT and Me'. Her video informed and enlightened viewers of the evolution of communication and how it shapes and creates an innovative environment through ICT and Telecommunication platforms.
The seventeen year old who attends the Saint Catherine Academy in Belize had this to say on her winnings: "I feel excited and I am proud of myself that I could create something so good. I have experience in videography and participated in other competitions in Belize before, but I wanted to see how I (material) would be viewed outside of Belize".
Ms. Roches is currently majoring in business and would like to further her studies in Computer Information Systems. Her ultimate goal is to pursue a career in ICT.
World Telecommunication and Information Society Day (WTISD) is spearheaded by the International Telecommunication Union (ITU) and CANTO commemorates this day with an annual video competition on the respective ITU theme. This year the theme was 'Telecommunications and ICTs: Drivers of innovation'
The competition was opened to students from 14 -18 in any of CANTO 35 member countries. Entries were judged by a panel of experts in the field of telecommunications on creativity/originality, message content, and technical organization. Additionally, a percentage of the votes were factored in through the People's Choice' online voting system. Videos were uploaded on Facebook and persons were encouraged to vote via the 'like' function button. Videos were ranked according to the number of 'votes/likes' received and awarded points which were then factored into the overall respective scores.
The top three (3) videos will be awarded the following prizes:
• 1st Place: trip for 2 plus hotel accommodation to CANTO's 31st Annual Conference and Trade Exhibition in Miami from the 26th -29th July , 2015, a tablet plus US$1,000
• 2nd Place: Tablet plus US$500
• 3rd Place: Tablet plus US$250
The top three places were as follows: First Place: Tysha Toni Roches, Saint Catherine Academy, Belize; Second Place: Allison Arnaez, St. Pauluschool, Suriname Third Place Daniel Stewart of Ewald, P, Meyer Lyceum (Lyco II), Suriname.
CANTO congratulates all the entrants and looks forward to the 10th Video Competition in 2016. CANTO also thanks all its members for promoting the campaign in their respective countries and the following judges for their time and patience: Vydia Bhagan – Principal Consultant, Signis Consulting Company Ltd; Joseph Samuel – Business Development Coordinator, APUA; and Melissa Harris – President & CEO, Telecom Training Corporation & Contract Trainers Corporation.
The Board of Directors and CANTO Secretariat extend a happy World Telecommunication and Information Society Day to its membership.
End
May 20th 2015, Trinidad & Tobago