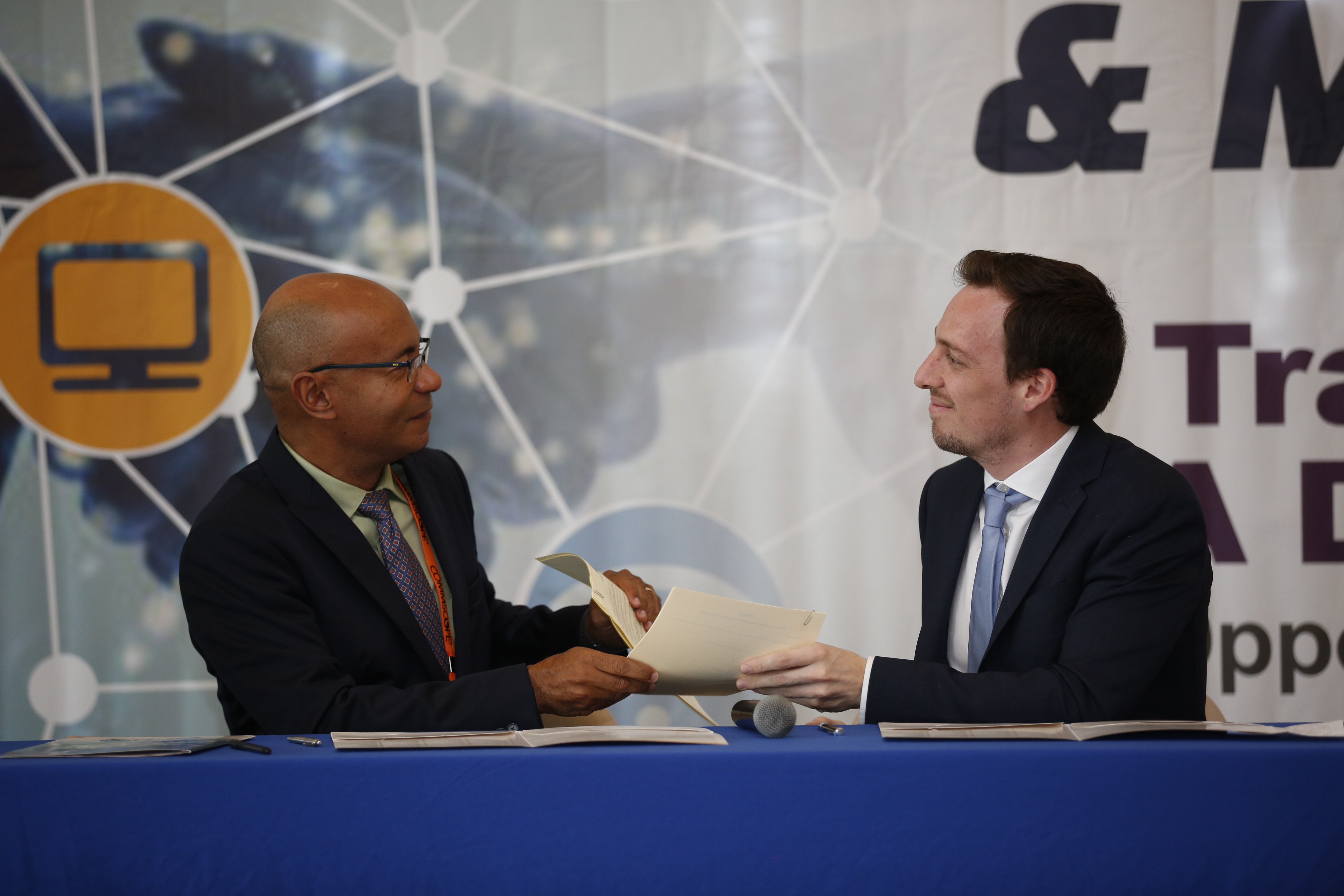 CANTO and GSMA Sign MoU at 35th AGM in Guyana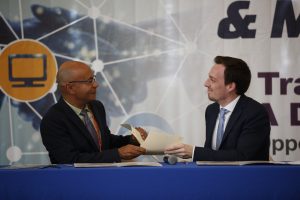 Telecommunication's Association CANTO has joined forces with GSM Association (GSMA) a trade body that represents the interests of mobile network operators worldwide by signing a Memorandum of Understanding (MoU) at CANTO's 35th AGM held in Guyana.
The two Associations have agreed via this MoU to provide services for the mutual benefit of its respective membership. The MoU was signed by Genaro Cruz, Senior Market Engagement and Advocacy Manager and Julian Wilkins, Chairman at the beginning of the conference sessions of the AGM held in Guyana.
The MoU focuses on the key roles the policymakers and regulators play in shaping the way the mobile industry delivers services to consumers. GSMA closely tracks these changes in technology, policy and regulation worldwide and uses this knowledge to create range of high-quality, short training courses that offer unique insights into the latest industry, policy and regulatory thinking.
Under this Agreement GSMA will provide supporting expertise (including train-the-trainer sessions), and use of core content for incorporation into their broader offerings taught to students and regulatory professionals provided by CANTO.
Wilkins stated that "GSMA is a very prestigious organisation that represents 750 operators in the mobile ecosystem. It's an honour to be in partnership with this very successful organisation. This MOU gives a commitment for the GSM Association and CANTO to work more closely together and to deliver more training courses and workshops in the future thereby providing even more value for our CANTO members".
Over the years, the GSMA has provided a number of workshops for CANTO members. The MoU will commence with the GSMA led workshop entitled 'unlocking rural mobile coverage' at the culmination of the 35th AGM on Wednesday 28th, January at the Marriott Guyana.