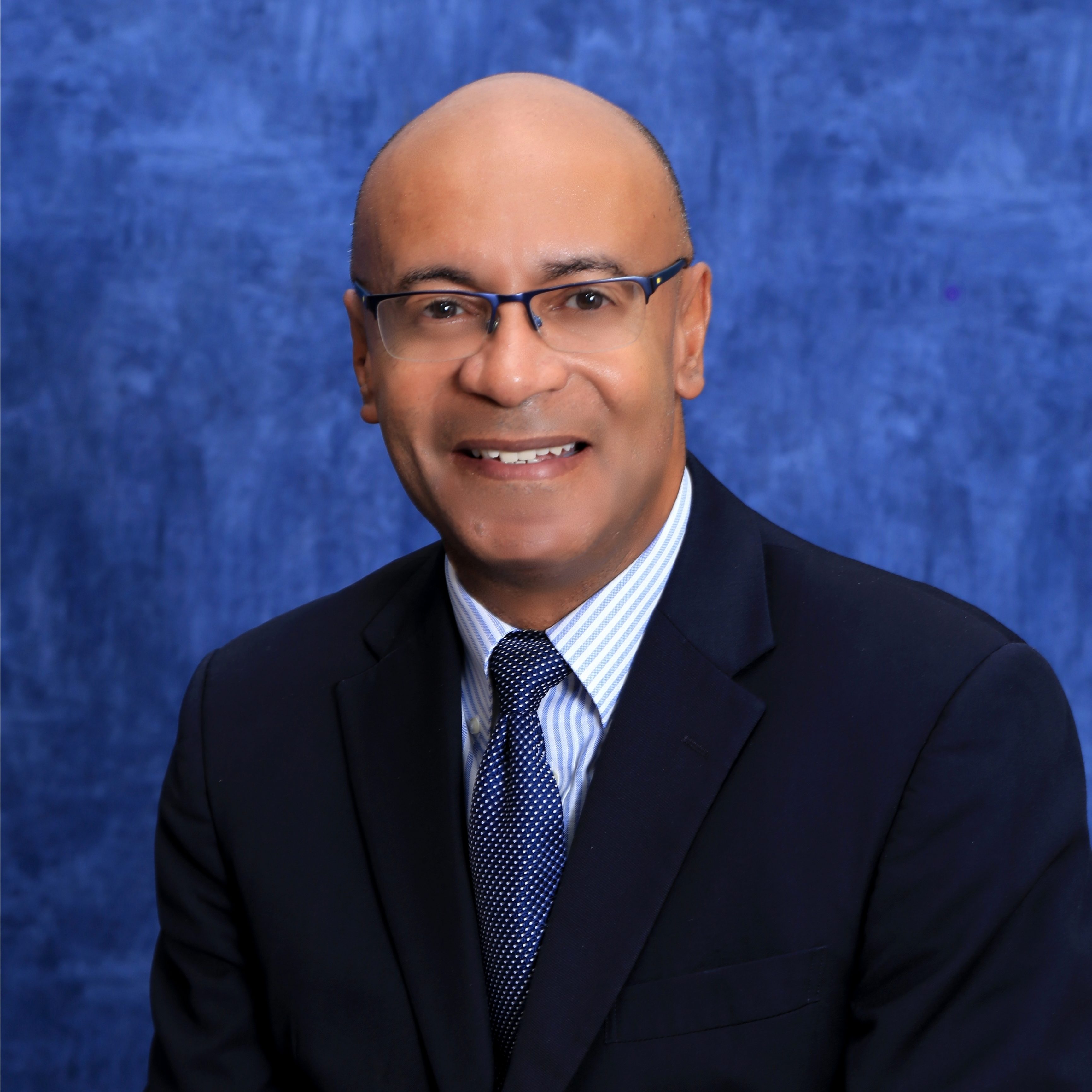 CANTO Chairman Julian Wilkins Shares his Thoughts on Net Neutrality, the Dangers of Over-Regulation
As the Caribbean ICT space evolves and expands, CANTO Chairman Julian Wilkins shares his thoughts on net neutrality, the dangers of over-regulation and his role as an advocate for the industry.
When Julian Wilkins, Chairman of the Caribbean National Telecommunications Organisation (CANTO), first began his career, the ICT landscape was a very different place from today's world of ubiquitious mobile phones and lightning-fast broadband. "I was an apprentice at the age of 16 and I was climbing telephone poles, working in the telephone exchange, rewiring landlines. They didn't have any mobile phones back then."
Fast forward a couple of decades and the CANTO Chairman and Digicel Group Director is now grappling with issues such as net neutrality, upgrading to 5G networks and making the Caribbean's ICT regulatory environment more conducive to investment. Although the sector faces many challenges there is cause for optimism, according to Wilkins who believes that collaboration and cooperation are key to building a sustainable and profitable industry.
MARKING MILESTONES
Originally from Antigua, Wilkins was educated in the United Kingdom, receiving a telecommunications City & Guilds qualification and an MBA from Henley Business School. He began his career with British Telecom but returned home to Antigua in 1994 to take on the role of Operations Engineer at the Antigua Public Utilities Authority (APUA). 
It was during his time at the APUA that Wilkins oversaw an important milestone. In 2000, while at the helm of APUA's mobile telecommunications company, Wilkins successfully launched the first GSM mobile network in the English-speaking Caribbean. It was a proud moment. "That is one of the stand-out moments of my career. It has really stayed with me, it was a lot of fun."
From there, the pace of change rapidly accelerated — along with Wilkins' career. He was lured to the private sector, joining Digicel Trinidad & Tobago in 2006 before transferring over to the Digicel Group two years later where he found himself working in the legal and regulatory niche. His current position is Group Director of Government Relations and Public Affairs — a role he juggles alongside his work with CANTO where he is kept busy overseeing working committees, setting the Board's agenda and delivering on the group's mission statement.
"The mission has evolved over the years by focusing more on inclusiveness: that is, embracing all ICT stakeholders in the region. We advocate on key issues of the day more often than we did in the past, and we try to create an environment that encourages investment and innovation," he says.
Wilkins and CANTO have a long history. He first joined in 1996 but his position shifted throughout the years — representing both the APUA and Digicel as a Board Member in two separate terms before being elected to the Chairmanship in 2015. Last month, he won a second two-year term as Chairman and says he wants his tenure to be characterised by an atmosphere of inclusivity, where everyone in the industry has a seat at the table regardless of their market share. "As Chairman you try to think about your smaller members. Whenever we are making decisions we need to make sure we are considering them. I try to listen to everybody and get their point of view."
INDUSTRY INCLUSION
Wilkins is in a unique position. His varied resume, and dual role as industry spokesman and private sector professional, give him an insight into both the public and private components of the sector. He is well versed in balancing the often competing concerns of regulators, industry and international bodies and says: "It is difficult at times; you are trying to look for common ground and that can be challenging but more often than not, you can find a common position."
The most pressing concerns on the horizon include the thorny issue of internet freedom. In 2016, CANTO introduced the Code of Practice for Safeguarding the Open Internet, an industry-driven agreement signed by operators who support the open internet. With the recent debate over net neutrality arising in the United States, the issue has also come under scrutiny in the Caribbean but Wilkins says a 'one size fits all' approach will not do the region any favours and wants to see a more thoughtful solution. "Regulators have different opinions on net neutrality [but] you cannot just adapt something to the Caribbean because it was done elsewhere. We need to do our own research before introducing it to the region and we need to think about our own market. If you have too much regulation, that can hold back investment. There needs to be a balance."
An open internet may foster innovation and competition, but it also allows for international players to exploit the market. Wilkins says one of the biggest threats to the region's industry in recent years is Over The Top (OTT) media services such as Skype, FaceTime and What's App that offer free services over the internet, bypassing local operators and domestic regulatory requirements. This has led to a 30-40 per cent drop in voice revenue for Caribbean providers. "This is a significant challenge for Caribbean network operators who conduct business in a regulated environment but compete with unregulated OTTs offering the same services. There should be an equal playing ground: the same rules for the same services," says Wilkins who would like to see the Caribbean following the example set in some South American countries and the UK, where international providers are taxed on digital services. "The solution is a system where the OTTs are regulated and taxed, and are contributing to the local society."
INNOVATION ERA
"New and exciting developments are ahead in our industry," according to Wilkins who says some Caribbean countries should be ready to roll out 5G services by 2020. Transitioning to fifth generation networks will mean better data rates, higher capacity and faster broadband, but it's not just good news for customers. The new technology has the potential to revolutionise every aspect of life in the region.
"5G will offer the opportunity for much more innovation, bringing forward the Internet of Things, connecting devices to the internet across multiple networks to allow them to communicate with people, applications and each other," says Wilkins. "It will also impact the development of virtual/augmented reality, driverless cars and factory automation, amongst others."
The next generation of telecommunications professionals will be the ones ushering in this new era of creativity and innovation, and CANTO is keen to support them. Each year, at CANTO's annual conference, the organisation hosts a 'Hackathon' where young entrepreneurs compete to create the best apps. Last year the winning team was a group from Belize who pioneered 'Sonar', an app that can be used in disaster recovery efforts to create a single point of communication between disaster agencies and the public.
Wilkins says there is a lot of talent in the industry and he's encouraged by the buzz around the Hackathon, which is now in its fourth year. "The Hackathon is one of our proudest achievements at CANTO. When you see these kids produce these things, it is just amazing. We know we have gifted young people in the Caribbean but we need to get them to ICT events and get them to that level."
LEAVING A LEGACY
CANTO's next annual conference (its 34th) will take place in July. Over 500 delegates are expected to attend the event, which takes place in Panama. It's a huge undertaking, and Wilkins is hoping it will be the best yet, putting the emphasis firmly on his core message — inclusion. 
"Our conference has evolved over the years from one which was simply geared towards network operators and industry suppliers, to one which is far more inclusive. [It's] a conference where discussion by the experts is informed and interactive, where decisions can be made and action taken with the involvement of all stakeholders."
Going into his second, and final, term as CANTO Chairman, Wilkins hopes this message of collaboration will be his lasting legacy. "I want to include more ICT stakeholders to move the Caribbean foward. If I can achieve that, I will be quite happy.
"At the end of the day you have to ask: Is this good for the Caribbean? That is the bottom line."