CANTO Urges Members To Submit Entries for Innovation Awards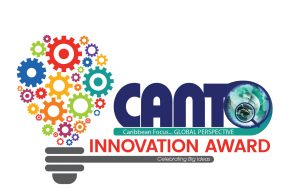 Port of Spain, 26th March, 2018 – Teresa Wankin, Secretary General of CANTO announced the innovation Awards event which is a latest joint initiative of the Marketing & Communications and the Corporate Social Responsibility Working Committees of CANTO. The event is a new award system to acknowledge and reward excellence to its members which will be celebrated at a ceremony to be held at the upcoming 34th Annual Conference & Trade Exhibition in Panama. Ms. Wankin revealed that "At CANTO we believe excellence should be rewarded, promoted and repeated. Our innovation awards celebrate our members' achievements in the various categories of excellence.
The innovation awards are biennial awards honoring the highest achievements from the mobile sector of the Information and Communications Technology (ICT) industry, celebrating member organizations that are blazing a trail within the sector.
Joseph Samuel of Antigua Public Utilities (APUA) and Chairman of the Marketing & Communications working committee stated that he is pleased to have collaborated with colleagues from across the regional telecom landscape to launch the first CANTO Innovation Awards Ceremony . He went on to say that "CANTO considers it an honor and privilege to celebrate the achievements of its member organizations in the areas of innovation and delivery of service excellence. This inaugural biennial event will demonstrate to the world that the Caribbean region and Americas are at the vanguard of ICT creativity and development as our member organizations continue to assist regional governments in their endeavor to create knowledge-based societies".
The Innovation Awards was introduced at the 33rd Annual Conference & Trade Conference in Dominican Republic in 2017 and officially launched in February, 2018.
There are seven categories namely :
A. Awards by Which Members Submit Entries:
1. The Technology Award
This award will go to the network operator that has deployed ground-breaking technology since the start of 2017.
2.  Connecting the Unconnected Award
This award is open to service providers, vendors or operator/vendor combinations that have implemented projects to connect people challenged by location, poverty or disability since the start of 2017.
3. The Best Supplier to Network Operators Award
This award will acknowledge members who have consistently delivered strong support and the most advanced technologies that enable the 'do more' possibilities of CANTO member network operators.
4. Award for Excellence in Corporate Social Responsibility (CSR)
This award will be presented to the nominee that demonstrates it has been involved in projects that have a direct social impact on minority groups or the most vulnerable.
5. Best ICT Transformation Project
This Award will be presented to the nominee for an initiative or product, nominated by the member, and is hosted on the member's network.
6. Working Committee Chairman Award
This Award will be made to the CANTO Working Committee Chairman who demonstrated a keen understanding of the issues and commitment to addressing these by clearly setting them out and guiding the deliberations of the Committee, delivering outputs that support and promote the agenda of CANTO.
B. Award Designated by Judges
1. The Best Mobile Network Award
This will go to the most outstanding mobile network operator based on reliability and performance. Judges will examine Members' network performance (speed, coverage, and reliability), technology deployment (latest wireless technology), and network investments, Breadth of portfolio and extent of market reach.
2. Government Leadership Award
This Award recognizes the Government Administration that has established telecommunications policies that facilitate investment by embodying principles such as free and fair competition, transparency and independent regulation.
These inaugural 2018 Awards will be based on initiatives completed since January 1st , 2017 until the close of nominations, at midnight East Caribbean time on 15th May 2018. Submissions will be adjudicated by a panel of distinguished judges made up of ICT experts and the winners will be announced at the Innovation Awards Dinner at the 34th Annual Conference & Trade Exhibition in Panama..
For more information visit https://www.canto.org/innovations-awards/overview/#
rmation visit https://www.canto.org/innovations-awards/overview/#