CANTO Weekly Newsletter – BNamericas 06/10/16
Tender opportunities: Honduras, Dominican Republic, Panama – Regional
Haiti preparing to auction 4G concessions – Haiti
BNAMERICAS LATAM LEADERS FORUM 2016 – LATAM MEETS HERE – Regional
LatAm internet traffic forecast to double by 2020 – Brazil, Regional
CIU: Carbon footprint of MNVOs to Q1 2016 – Regional (Spanish)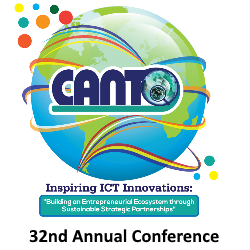 Tender Opportunities: Honduras, Dominican Republic, Panama – Regional
Backed by loans from the Inter-American Development Bank (IDB) to provide social programs, Honduras is calling for bids to acquire internet access services.
Preference will not be granted to local applicants. Bids should be presented physically (not electronically) by June 16, and include a maintenance proposal for the services.
According to the tender document, authorities are seeking communications services provided via either 3G/4G or fiber optics and with data volume capacity of 10GB monthly. The contract will initially last seven months and can be extended for a further 12.
Interested parties can submit obtain bidding documents and more information at adquisiciones.ucp@hotmail.com.
More information can be found on the UN Development Business site, here.
***
The IDB is also providing financing for the acquisition of computing equipment for the Dominican Republic's social security agency.
Computing needs include HP Proliant servers and licenses of Windows server 2012; computers; hard drives of up to 2.0 TB, and RAM memory. Offers should be made in person by August 9.
Interested parties can submit obtain bidding documents and more information at proteccionsocial.drl1039@gmail.com
More information can be found on the UN Development Business site, here.
***
Panama's government is holding a tender to renew the technology platform of its SUME 911 emergency services.
The reference bidding price is US$4.685mn and offers can be received until June 24.
Bids should include IP telephony platform, system for monitoring and controlling malicious calls, servers and work stations and maps.
Haiti Preparing to Auction 4G Concessions – Haiti
Haiti's telecom watchdog Conseil National des Telecommunications (Conatel) is working to draw up terms and conditions for auctioning 4G spectrum, Conatel said in a statement.
According to Conatel's managing director, Jean-Marie Altema, operator National Telecom (Natcom) is currently authorized to trial the technology but no operator has yet been licensed the spectrum.
Natcom's website has "4G LTE Coming Soon" posted on its website.
The other mobile operators are Irish-owned Digicel, and Haitel.
Natcom, the result of the privatization of Télécommunications d'Haiti S.A.M. (Teleco) in 2010, has a monopoly on the provision of landline services throughout the country.
Haiti had a mobile telephony penetration of 64.71% in 2014, according to the International Telecommunication Union (ITU).
Digicel shook up the market when it entered in 2006 and reached 1.4mn subscribers in the first year and made the largest investment (US$260mn) ever in the country by an international company.
A project's carbon footprint and financing sources, the honesty of the construction company's executive management team, and how it relates to local communities and other stakeholders. For a company trying to secure financing or land contracts in Latin America, these factors currently weigh as much as recent earnings statements and project experience.
But are companies convinced of the added value in committing to the sustainable economic growth of the countries they operate in? And what are the crucial milestones of a long-term sustainable growth plan?
BNamericas, which for the past 20 years has been providing the needed information and insight to do business in Latin America, is bringing together executives and officials from the private and public sectors, as well as multilateral organizations and entrepreneurs, for a two-day intense debate and brainstorming session to map Latin America's sustainable growth path.
The event will take place in Miami, FL on September 15-16, and is supported by the Inter-American Development Bank and Endeavor Strategic Partner, which will provide their experience in creating a discussion and networking spaces to tackle the region's next steps on the road to sustainable development.
LatAm Internet Traffic Forecast to Double by 2020 – Brazil, Regional
The average Latin American internet user will generate two times more traffic per month in 2020 than in 2015, according to Cisco's latest Visual Networking Index (VNI) released this week.
In four years, each user in the region will consume an average 28GB of traffic, compared to 14.5GB last year. As a result, overall IP traffic in Latin America will jump to 11.6 exabytes a month, at a compound annual growth rate of 21% from 2015.
Most of the growth will come from video, especially Netflix-type applications, according to Cisco.
The company says internet video will represent 83% of all Latin American IP traffic by 2020, with average annual growth of 26% from 2015.
Quality – and "heaviness" – will equally improve. In 2020, high-definition (HD) is expected to account for 52% of all video content traffic in the region, Cisco predicted. Currently, 72% is standard video (SD).
However, ultra high-definition content, such as 4K video, is likely to account for just 5% of the total, compared to 16% worldwide. In Brazil, HD video is forecast to represent 56.7% and UHD 6%.
The result will be reconsideration of traditional plans, as monthly data franchise hired by home users will have to be large enough to support content consumption, Cisco executives said in a webcast.
As for speeds, Latin American average fixed broadband will reach 17.8MB, from 7.6MB.
"Most geographies implement monthly usage limits. It's much more common in mobile broadband than in fixed ones. But countries applying caps are increasing them due to this traffic increase brought by video consumption. Many are doubling the limits," Cisco's public policies director Giuseppe Marra said.
Cisco estimates that just 1% of fixed household broadband users in Latin America with plans below 500GB are currently impacted by usage limits.
Regarding Brazil, Marra said that what should be done first is a study on how much each tier of the social pyramid consumes in terms of data in order to better understand consumption patterns.
WIRELESS KING
Also according to the study, Latin America will have 9% of the global wi-fi hotspots by 2020, and there will be a reduction in the traffic generated by wirelines in the region, Marra said.
Traffic from Wi-Fi hotspots and from mobile networks will be dominant, with 71% of all Latin American traffic being wireless and two-thirds globally.
By 2020, 71% of Latin American IP traffic will come from wireless access technologies, up from 63% in 2015, according to Cisco.
CIU: Carbon Footprint of MNVOs to Q1 2016 – Regional
(This press release was issued in Spanish)
A dos años de la incursión y diversificación de los Operadores Móviles Virtuales (OMV o MVNO por sus siglas en inglés) en México, alcanzan una huella de penetración poco significativa y menor a 1%. Al primer trimestre de 2016 (1T16), los OMV captaron poco menos de 654 mil líneas, equivalente a una participación de mercado de 0.6%.
Incluso, los operadores virtuales actualmente son donadores netos de clientes, puesto que contabilizan una pérdida neta de 9,799 líneas, al cierre de mayo de 2016. Esto es un indicador de que no han consolidado una oferta óptima para prevenir la migración a los operadores móviles tradicionales.
En términos de ingresos, la participación es mucho menor y apenas asciende a 0.3%, al generar un total de $196 millones de pesos que representa un crecimiento anual de 88.9%. Esta baja ponderación en el nivel de ingresos del segmento móvil se debe en parte, a que se trata de un modelo de negocios naciente bajo la modalidad de prepago o de recargas de saldo. Precisamente por ello, han lanzado diversas promociones para hacerse de clientes, limitando su capacidad de generación de ingresos en el corto plazo.
¿Qué es lo que se requiere para detonar el crecimiento y adopción de estos operadores? Diversas opiniones apuntan a que la estrategia de negocios de los OMV no ha empatado con las condiciones estructurales del mercado móvil. Adicionalmente, destaca la débil macroeconomía nacional, la persistente falta de competencia efectiva al interior del mercado y la aplicación parcial del marco legal y regulatorio para promover ésta.
A la fecha, ha sido más notoria su presencia publicitaria y la discusión sobre sus modelos de negocio, que su tenencia efectiva entre los usuarios móviles en el país. Claramente no se ha definido una estrategia comercial diferenciada a aquella que tienen los operadores móviles tradicionales.
Mientras que estos últimos ofrecen paquetes ilimitados de llamadas y mensajes de texto, que incluyen navegación en redes sociales ilimitadas y algunos MB para navegar en internet desde recargas de $30 pesos, los OMV no han encontrado precisamente elementos diferenciadores y atractivos a las preferencias los usuarios móviles.
Conceptualmente, los OMV podrían atender a diversos segmentos o nichos de mercado, con características demográficas, preferencias y estilos de vida específicos. Por ejemplo al enfocarse en consumidores de bajos ingresos, relativamente sensibles a los precios, que no quieren comprometerse con contratos de varios años, que tienen necesidades de uso limitado, y que desean o no comprar un paquete de datos móviles.
Pensar que la simple importación del modelo de negocios de otros países al mercado mexicano resultaría en algún grado de éxito, puede generar cuantiosas pérdidas para aquellos que no conozcan y diagnostiquen adecuadamente las características estructurales del mercado mexicano.
El crecimiento en la huella de negocio de los Operadores Móviles Virtuales en México deberá estar guiado por un modelo de negocios enfocado en un nicho de mercado específico que se ajuste a las condiciones estructurales del mercado. Todo ello, sobre una base de conocimiento efectivo de las preferencias de los consumidores en términos de cada región, dispositivos, balance de consumo de voz-datos, poder adquisitivo, medios de pago, prepago-postpago, hábitos de recarga, entre otros factores.
Sobre todo los OMV se deberán enfocar en competir en el mercado con ofertas y servicios de valor agregado diferenciados, frente a aquellos de los operadores tradicionales. Puesto que una competencia por la vía de tarifas sería infructífera, en razón de que sus márgenes de ganancia son más acotados y, consecuentemente, vulnerables a algún tipo de estrangulamiento de precios y de márgenes por parte de sus competidores.
A pesar de ello, anticipar que la optimización de su estrategia de negocios traerá consigo resultados inmediatos en términos de acaparar una participación de mercado superior a 0.6% es un ejercicio de prospectiva ilusorio.
A la luz de todo ello, privar al resto de los operadores móviles (99.4% del mercado) de una porción valiosa del espectro radioeléctrico en la banda de 700 MHz para la construcción de la Red Compartida en la que operarían actuales y potenciales OMV, podría resultar en una práctica ineficaz para alcanzar un uso eficiente del recurso, desarrollar y ofrecer mejores servicios de cuarta generación (4G), así como para detonar una calidad y cobertura óptima de los servicios móviles.
Categóricamente, existe un mercado para estos operadores virtuales. Sin duda, su incursión suma competencia efectiva, sólo queda pendiente que su plan de negocios se alinee a las preferencias del mercado y consecuentemente, detone su huella de adopción entre los usuarios móviles.