Suriname's Team iDeals Wins First Place in the CANTO/Ericsson 3rd Annual i-Create e-Content Competition!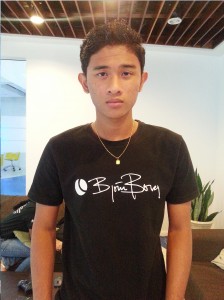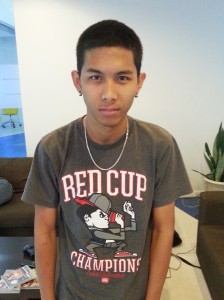 The iDeals team comprising of 19 year old  Clint Siadis and 19 year old  Ryan Soemodihardjo of Suriname  is  the winner of CANTO/Ericsson's third  i-Create e-Content Mobile Apps Competition. The annual competition rewards the most creative and innovative mobile application (apps) developers in the Caribbean.  The competition was staged in all CANTO member countries.
Team iDeals emerged front runner with their submissions entitled iDeals under the e-Business & Commerce e-Inclusion & Participation category.  iDeals is a mobile application for Android which offers you a  wide range  of exclusive deals  in Suriname. iDeals is constantly updated with new deals from the participating cities and businesses and notifies users instantly  through push notification.
Signature Coding of Trinidad & Tobago came in second place with TNT Movie Guide under the Mobile Recreation and Entertainment category.  TNT Movie Guide is a multi-platform mobile application that provides movie information with theatres and show times in Trinidad & Tobago. It also provides trailers, reviews from Rotten Tomatoes™, new movie indicators and offline availability.  TNT Movie Guide also uses the mobile phones' built in location capabilities to calculate distance from cinemas.
Third place went to iFrontier led by Achmed Neijhorst, Managing Director and team lead of iFrontier an ICT company based in Suriname.  The application named Yepi Seti is an android mobile application in the Mobile Government & Participation category.  The application is designed to help local communities and the government in Suriname to foster a better neighbourhood and environment. Citizens get the opportunity to immediately report issues which are wrong in their neighbourhood and are informed when these issues are resolved. In this way government and citizens can work together to improve local conditions.
In fourth place was team KleverApps out of Grenada with their Mobile Learning & Education   entry called TAMCC Mobile.  TAMCC Mobile was developed by Kevin Johnson and Andel Bartholomew as a new means of advertising for the TAMCC College based in Grenada.
This app helps inform current and prospective students of the programmes and courses available at the college. TAMCC's events, time table for all programmes, extracurricular activities and much more will be implemented into the application to help the students be up to date with the current information.
The submissions were judged in the following categories ranging from relevance of the application, quality and comprehensiveness, ease-of-use, functionality & design, quality of design, value added through interactivity & multimedia, quality of craftsmanship and strategic importance to the region. There were four (4) experts in the field of ICT used to judge the competition hailing from Barbados, Belize, Suriname and Trinidad & Tobago.
The top three winners will be provided with an all-expense paid trip to Aruba where they will attend the prestigious Ericsson i-Create e-Content Competition award ceremony at CANTO's 29th Annual Conference & Trade Exhibition (CANTO 2013). Other prizes include cash, computer tablets and internships.  CANTO thanks its platinum and headline sponsor Ericsson.
For more information on CANTO i-Create Mobile Apps Competition and CANTO's 29th Conference & Trade Exhibition visit www.cantoicreate.com and www.canto.org/canto2013
End
CANTO is recognized as the leading trade association of the ICT sector for shaping information and communication in the Caribbean. Founded in 1985 as a non-profit association of 8 telephone operating companies, CANTO has now grown to over 123 members in more than 34 countries. A Board of Directors appointed by the membership directs policy of the Association. This strategy is executed by the staff of a permanent Secretariat based in Trinidad and Tobago.
Ericsson is a world-leading provider of communications technology and services. We are enabling the Networked Society with efficient real-time solutions that allow us all to study, work and live our lives more freely, in sustainable societies around the world.
Our offering comprises services, software and infrastructure within Information and Communications Technology for telecom operators and other industries. Today 40 percent of the world's mobile traffic goes through Ericsson networks and we support customers' networks servicing more than 2.5 billion subscriptions.
We are more than 110,000 people working with customers in more than 180 countries. Founded in 1876, Ericsson is headquartered in Stockholm, Sweden. In 2012 the company's net sales were SEK 227.8 billion (USD 33.8 billion). Ericsson is listed on NASDAQ OMX, Stockholm and NASDAQ, New York stock exchanges.
http://www.ericsson.com/jm  http://twitter.com/EricssonCarib   http://www.facebook.com/EricssonCaribbean  www.youtube.com/ericssonpress