Tripwireless and CANTO to Distribute Backpacks to Students Affected by Recent Floods in Trinidad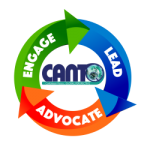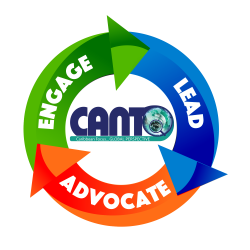 Port of Spain, December 3rd, 2018 – CANTO a trade association of telecommunications organizations and Tripwireless™ Inc. (Colorado) a telecommunications equipment supplier have partnered to launch the C7 Initiative. The initiative is an assistance program with a mission to provide school children in need with backpacks filled with an assortment of essential school supplies.
The initiative started in the aftermath of the devastating hurricanes that hit the Caribbean in September 2017, when Tripwireless™ collaborated with CANTO and the Antigua Public Utilities Authority (APUA) to distribute 500 backpacks to children in more than 30 schools in Antigua and Barbuda.
Given the number of school children that are impacted throughout the region by natural disasters, Tripwireless™ decided to turn this effort into an annual assistance program, called the C7 Initiative.  Under this program, the goal is to provide 3000 backpacks to children in St. Maarten, Dominica, British Virgin Islands, Trinidad & Tobago, Antigua & Barbuda and Guyana.
The first 500 backpacks under the C7 Initiative will be distributed to students affected by the recent widespread flooding and landslides in Trinidad & Tobago. The backpacks are filled with folders, notebooks and other stationery. The bags will be officially handed over by a team from Tripwireless and CANTO to the Tunapuna/Piarco and Penal/Debe Regional Corporations on Wednesday 5th December to be distributed to the affected families.
Tripwireless™ has also reached out to its wireless network partners to join in this worthy cause to help the students in this region. Wesbell Group of Companies (Canada), the TelTech Group (Texas) and Geri Powell (Washington D.C.) have all contributed to this worthy cause.  As more partners come on board, we are confident that we will reach our goal of 3000 and hope to go beyond!
————————————————————————————
CANTO is recognized as the leading trade association of the ICT sector for shaping information and communication in the Caribbean. Founded in 1985 as a non-profit association of 8 telephone operating companies, CANTO has now grown to over 125 members in more than 35 countries. A Board of Directors appointed by the membership directs policy of the Association. This strategy is executed by the staff of a permanent Secretariat based in Trinidad and Tobago
—————————————————————————————–
Tripwireless Inc is a certified woman-owned business specializing in telecommunications network infrastructure sales, services & Strategic Logistic. Providing cost-effective solutions for wireless network infrastructure & Complex Logistics Projects.
Website: https://www.tripwireless.com/