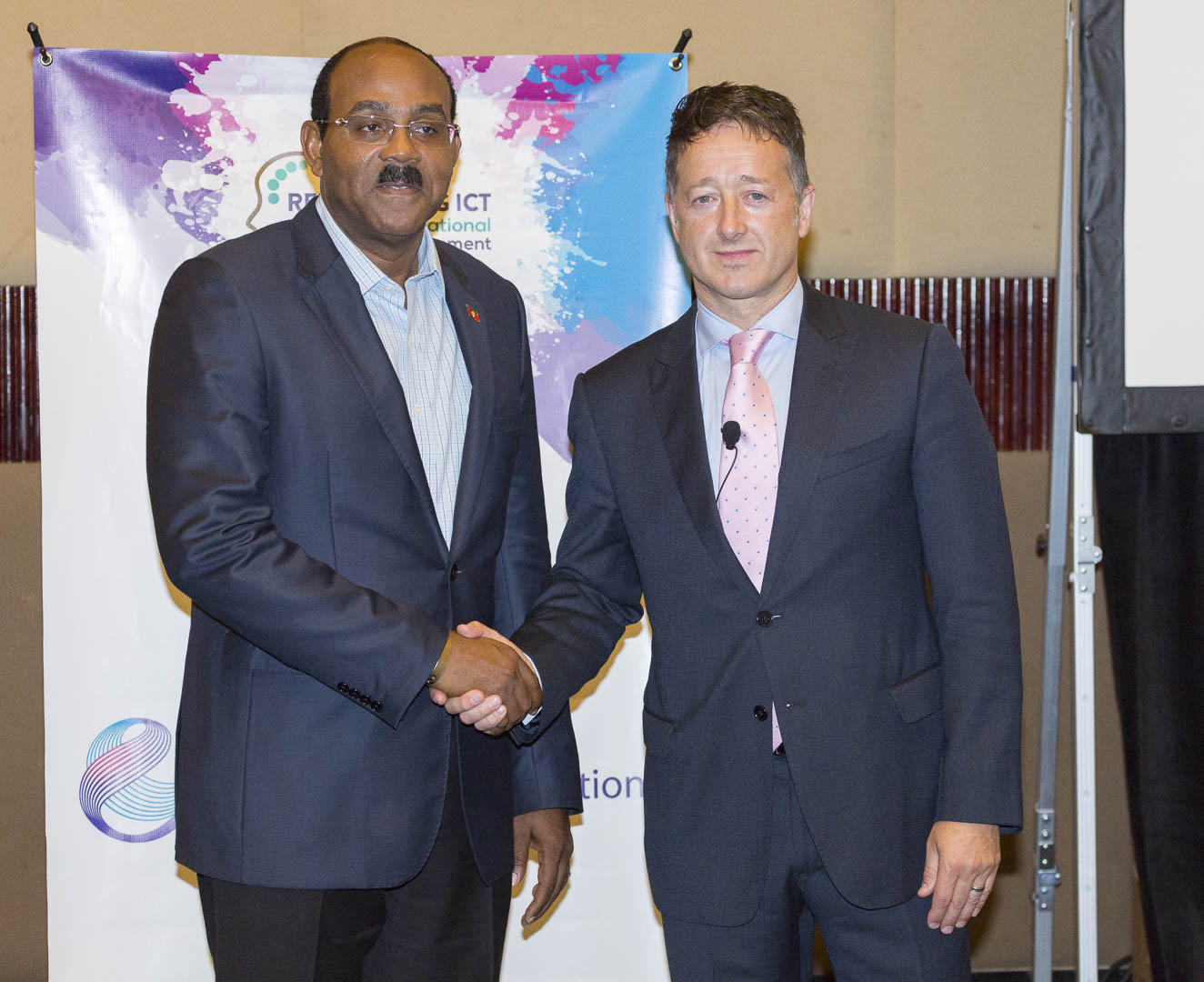 Cable & Wireless Continues to Make Their Mark in the Region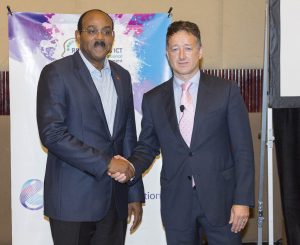 A Ministerial Breakfast sponsored by Cable and Wireless and featuring a Keynote by, John Reid, CEO, Cable and Wireless Communications kicked off day one of the CANTO 33rd Annual Conference and Trade Exhibition, taking place at the Hard Rock Hotel & Casino in Punta Cana, Dominican Republic from the 16th -19th July. This annual conference is the Caribbean's premier telecommunications event for industry professionals, academics and regional governments.
The highlight of Mr. Reid's presentation was his announcement that Cable and Wireless Communications had completed a groundbreaking pre-5G (fifth generation wireless broadband technology) trial in Antigua.
This he said means that Antigua will be the first country in the region with the most advanced pre-5G network, delivering download peak speeds of up to 800 Mbps. Cable and Wireless expects to test a 5G prototype reaching 2 to 5 Gbps peak speeds, which will have a profound positive impact on the island and implications for ICT capabilities for the region.
Mr. Reid also took the opportunity to underscore why C&W was a more resilient organization having benefited from a combination of the rich legacy of C&W, the spirited and entrepreneurial Columbus Communications, and its new parent company Liberty Global with its international reach and expertise.
Highlighting some of the company's achievements in the region, Reid noted that they have undertaken numerous initiatives to improve networks/systems and platforms underpinned by a people agenda as they continue to be a responsible corporate entity and major employer investing in communities.
C&W's network infrastructure in the region is over 150 years – from laying the first transatlantic cable to being the first to bring a 100% digital experience, to investing in local and international content and the channels to access them. Recently, they have deployed fiber network in the Region including smaller islands and larger territories. To date, they have introduced 4G LTE mobile services across 9 markets.
C & W is just one of the major players which delegates have been able to interact with at the Conference as well as via their booth in the exhibition.