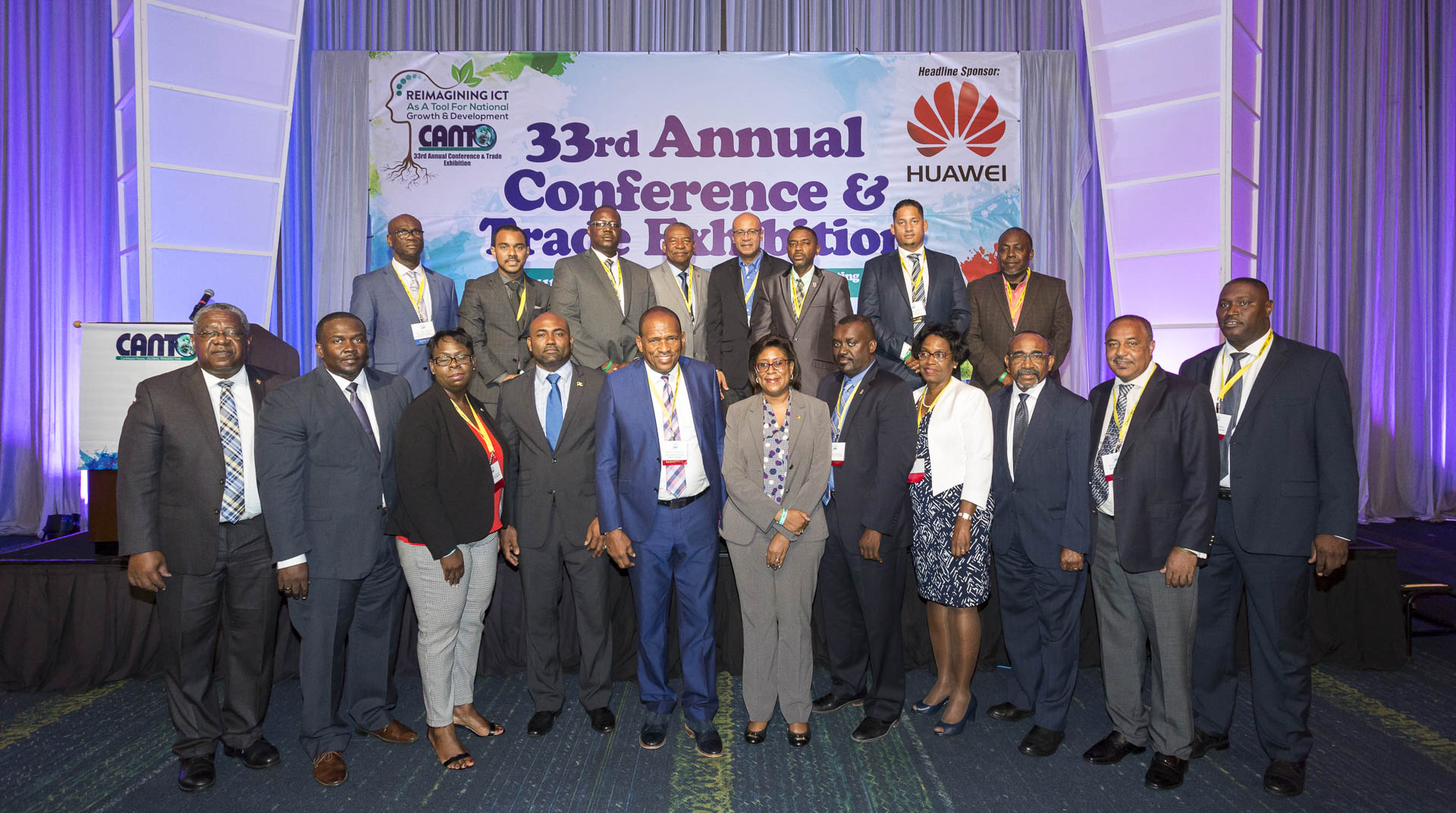 CANTO 2017 – Ministers from Around the Region Talk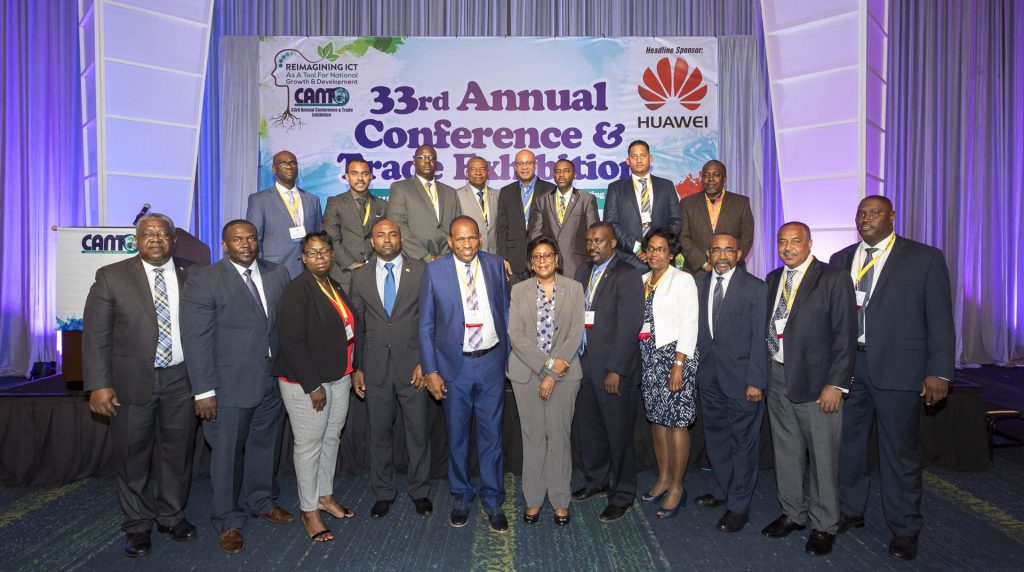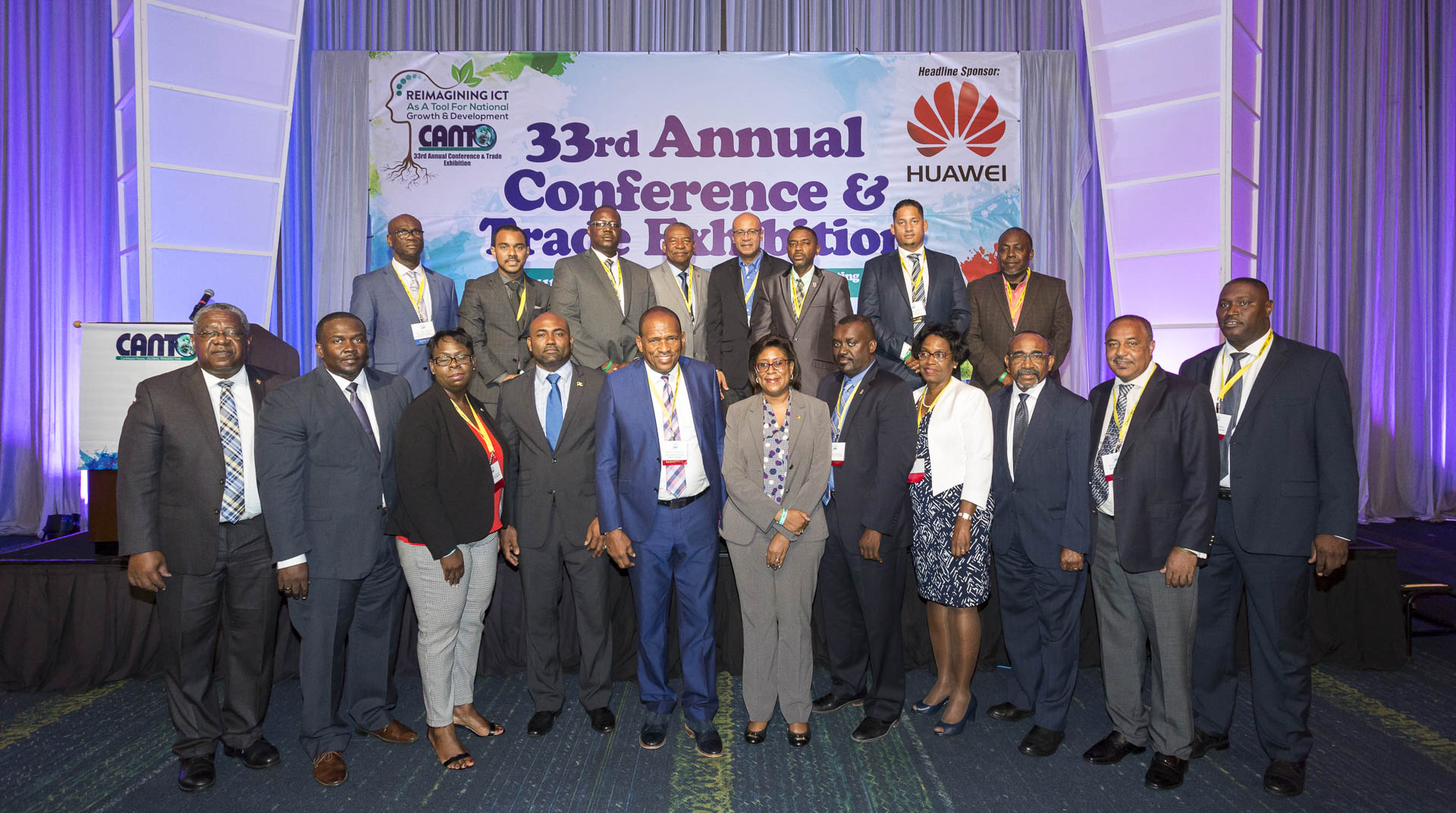 Punta Cana. Dominican Republic, July 17th , 2017.  The  Ministerial round table saw a wide range of representation from throughout the region with ministers involved in the panel discussion including the Hon. Marlon Penn, Junior Minister, Trade and Investment Promotion, BVI; the Hon. Andrew Wheatley, Minister of Science, Energy and Technology, Jamaica; the Hon. Catherine Hughes, Ministry of Communications, Guyana; and the Hon. Darcy Boyce, Minister of State with responsibility for Telecom, Barbados.
Mr. Joe So, Huawei CTO ICT Solutions did a presentation on Smart Cities. He pointed out that modern day cities provide spaces for people's livelihood and Industry development and in the Caribbean the environmental ecology must be considered. He noted that these cities are facing challenges including city governance: natural disasters, terrorist attacks.
 The Smart city approach he said "would deliver to the Caribbean efficient city governance, high quality public services and New ICT which is the key to a smarter city and a core part of an enhanced production system".  Specific to the Caribbean the Smart city initiative for Caribbean he said – "is geared to bring economic value; safer city; and attract more tourists and residents since the Caribbean has superior resources for Tourism."
Huawei through their presentation continued to prove that they are a great partner for smart cities and are willing to cooperate with partners to build a sustainable system.
Then it was up to the skillful moderator of the Ministerial panel,  Ms. Rochelle Cameron, CANTO Vice Chair to manage what was a very diverse panel of regional government representatives. In the end she was able to elicit a wide range of information and engage in insightful conversation among the panel.
The Hon. Catherine Hughes of Guyana noted that though traditionally an agricultural country undertaking minerals and mining they have realized the need to transform through ICT.
The benefits to be gained involved impacts of online learning because of distant villages and rural communities.  ICT she said also has possibilities for eHealth via online medicine. She also highlighted opportunities for employment and trade as Indigenous communities with products to sell can create ICT hubs, "we can start to transform entrepreneurial activity."
The work she said has begun as "her ministry started e-govt network to facilitate reaching citizens. Connecting high schools with free Internet to 101 schools including three university campuses."
The Hon. Andrew Wheatley, Minister of Science, Energy and Technology, Jamaica noted that they have realized ICT is a pillar for economic growth and Set a target of 5% economic growth in 4 years. Jamaica he says want to use ICT to improve efficiency and interacting with citizens and is moving away from just consumers to innovators of technology.
The panel took the time to discuss critical issues affecting the Caribbean including: Cyber security, and where we are with regard to legislation? How can we get more regional collaboration? How do we as a region deal with OTTs who are unlicensed and untaxed? How do we go forward with more level playing field with indigenous operators? And big data/artificial intelligence.
The 33rd Annual Conference and Trade Exhibition, affectionately referred to as CANTO 2017 is the Caribbean's premier telecommunications event for industry professionals, academics and regional governments. The event ran from the 16th -19th July at the Hard Rock Hotel & Casino in Punta Cana Dominican Republic.