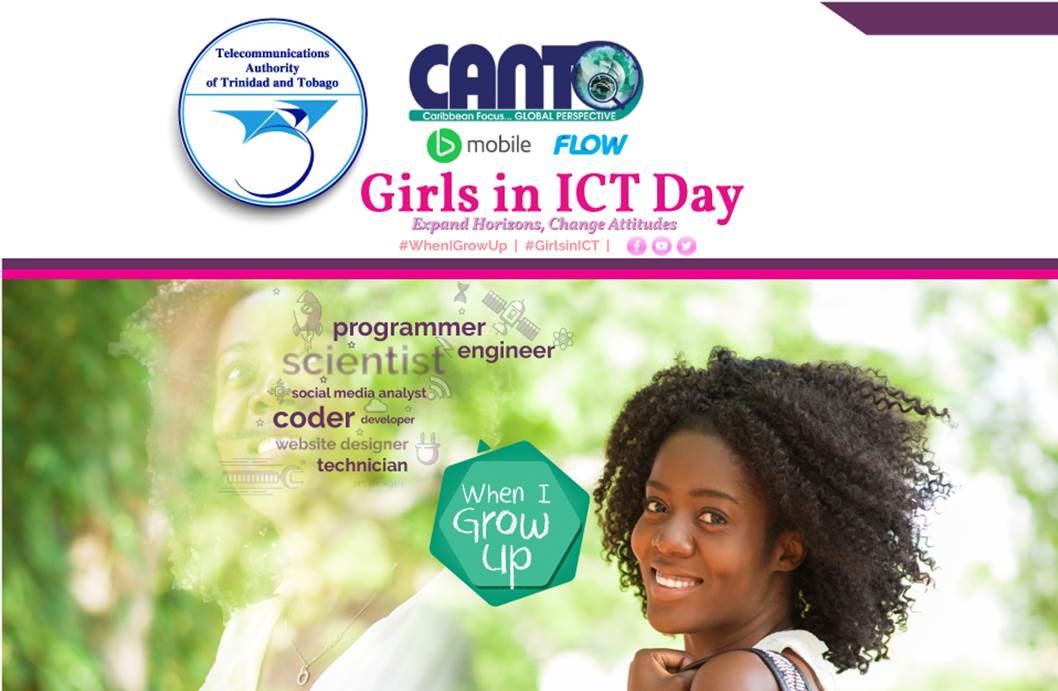 CANTO and TATT Empowering Students at International Girls in ICT Day Workshop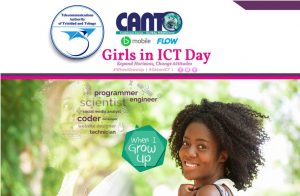 Port of Spain, April 25th, 2018 – To commemorate this year's International Girls in ICT Day, the Telecommunications Authority of Trinidad and Tobago (TATT) and CANTO have joined forces to host a technology workshop for over 60 female secondary school students. The event will be held over two days, 26th to 27th April 2018.
The media are invited to cover the opening segment of this event, from 9am to 10:30am. tomorrow, Thursday April 26th , at TATT's head office, #5 Eighth Avenue Extension, off Twelfth Street Barataria.
The sixty students will be drawn from the Russell Latapy and Morvant Laventille Secondary Schools as well as the Success Laventille Composite School.
The event aptly titled "When I Grow Up" will provide students with an opportunity to interact with female professionals currently operating in Trinidad and Tobago's Information and Communications Technology (ICT) sector. It is hoped that through these interactions, along with their participation in a range of workshops over the two-day period, students will gain the confidence necessary to pursue careers in the traditionally male dominated ICT field, breaking long held perceptions and stereotypes.
The event also will include workshops on 2D and 3D animation facilitated by National Institute of Higher Education Research Science and Technology and the University of Trinidad and Tobago. The students will also participate in competitive ICT based games and will have an opportunity to view a career expo.
Girls in ICT Day is an International Telecommunications Union (ITU) backed initiative, celebrated annually on the fourth Thursday in April. Girls in ICT Day aims to create a global environment that empowers and encourages girls and young women to consider careers in the growing field of ICTs, enabling both girls and technology companies to reap the benefits of greater female participation in this area.
The event is sponsored by TATT, CANTO Members (FLOW, TSTT) UTT and Niehurst.
——————————————–END————————————————-
About CANTO
CANTO is recognized as the leading trade association of the ICT sector for shaping information and communication in the Caribbean. Founded in 1985 as a non-profit association of 8 telephone operating companies, CANTO has now grown to over 125 members in more than 35 countries. A Board of Directors appointed by the membership, directs policy of the Association. This strategy is executed by the staff of a Permanent Secretariat based in Trinidad and Tobago.
About TATT
TATT was established in July 2004 by the Telecommunications Act and is responsible for the development of Trinidad and Tobago's telecommunications and broadcasting sectors which includes managing spectrum and number resources, establishing equipment and service quality standards, setting guidelines to prevent anti-competitive practices.