CANTO Appoints New Secretary General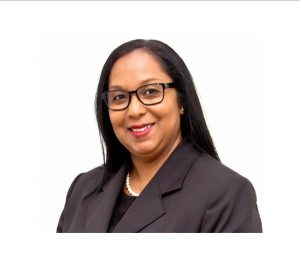 The Board of Directors of CANTO is pleased to announce the appointment of Mrs.Teresa Wankin to the post of Secretary General of CANTO with effect from 1st April, 2016.
The first Secretariat employee to serve as Secretary General, of CANTO, Mrs. Wankin is a champion for organizational and people development with a deep sense of respect for and commitment to our stakeholders and the delivery of service to our members.
Born in the small village of Granville, Cedros, Trinidad, Mrs.Wankin brings a great mix of leadership, inspiration, operational experience, and passion for service to the association.
When asked about her new role, Mrs. Wankin replied that she is excited and honoured to serve in this new capacity as it will allow her to focus on serving the stakeholders which is the only way to stay relevant in this industry and achieve success.   She says she intends to direct her attention to the delivery of services to members ensuring that their needs are met in a relevant and timely manner.
Teresa joined CANTO in 2001 as a Research Officer and has held several strategic positions at CANTO. She has extensive experience in the organization having led the Technical Departments, Sales, Publications, Member Services and more recently, operational initiatives at the Secretariat producing and delivering the associations events.     We welcome Mrs. Teresa Wankin as  the new Secretary General of CANTO.
———————————————————————————————————————————————————-
CANTO is recognized as the leading trade association of the ICT sector for shaping information and communication in the Caribbean. Founded in 1985 as a non-profit association of 8 telephone operating companies, CANTO has now grown to over 120 members in more than 34 countries. A Board of Directors appointed by the membership directs policy of the Association. This trategy is executed by the staff of a permanent Secretariat based in Trinidad and Tobago