CANTO Launches Code of Practice on Safeguarding the Open Internet
FOR IMMEDIATE RELEASE
Port of Spain, 27/05/16
Ope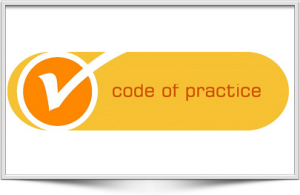 n Internet is an important enabler of economic and societal growth. This Code of Practice has been developed to ensure that customers and other stakeholders can have confidence that end users will be able to access lawful content and applications that lawful content providers wish to make available over the Internet.
CANTO shares with the Policy Makers, Regulators and Operators a common responsibility to promote growth and development of the Sector; this Code of Practice demonstrates a voluntary obligation towards preserving the Open Internet on behalf of the Operators in the region.  Based on the principles of self-regulation, the Code promotes constant dialogue with all stakeholders and encourages good business practices.
CANTO and its members support the concept of the Open internet and the general principle that legal content, applications and services, should not be blocked.  The Code of Practice balances the needs and freedoms of end users and content providers with the requirement of Operators to run their networks and their corresponding freedom to innovate and develop new services and business models.
CANTO is pleased to share with you the Code of Practice on Safeguarding the Open Internet.