Miiddle Reaffirms its Commitment to LATAM and the Caribbean and confirms its Participation in CANTO 2017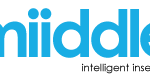 miiddle™ comes to the region to revolutionize the mobile carrier industry, with a service that has a positive impact on business and creates a better experience between the operator and its users. That's why miiddle is joining one of the most important Associations in the Caribbean and the Americas – CANTO.
"CANTO is one of the most respected organizations in the region. Becoming a member and being part of such an exciting event shows our commitment and belief in bringing new opportunities and growth technologies for Latin America and the Caribbean. We firmly believe that our solution can help mobile carriers and their users, so we are excited in continuing to present miiddle to the region
" said Lance Ware, CEO of miiddle.
"miiddle's services, enable mobile carriers to provide an additional, and unique communication channel with increased efficacy and measurable results" added Ware. "Between SMS, email, and multiple messaging apps, customers are suffering from messaging overload. middle provides a completely unique method to literally speak to a customer – bringing the exceptional power of human voice to the equation." – he concluded.
Middle has delivered services to mobile carriers in the region with excellent results. According to Juan Saca, CEO of Open Mobile Puerto Rico, "miiddle has become the most effective communication channel for our users. It improves our collection's portfolio and enables higher sales of added value services. middle has successfully delivered millions of messages to our users and has helped us to improve our position in the market. "
"For CANTO, it's exciting to welcome a unique company like miiddle and to count on their presence at our 33rd Conference and Exhibition to be held in the Dominican Republic from July 16 to 18, 2017,"
says Teresa Wankin, Secretary General of CANTO.