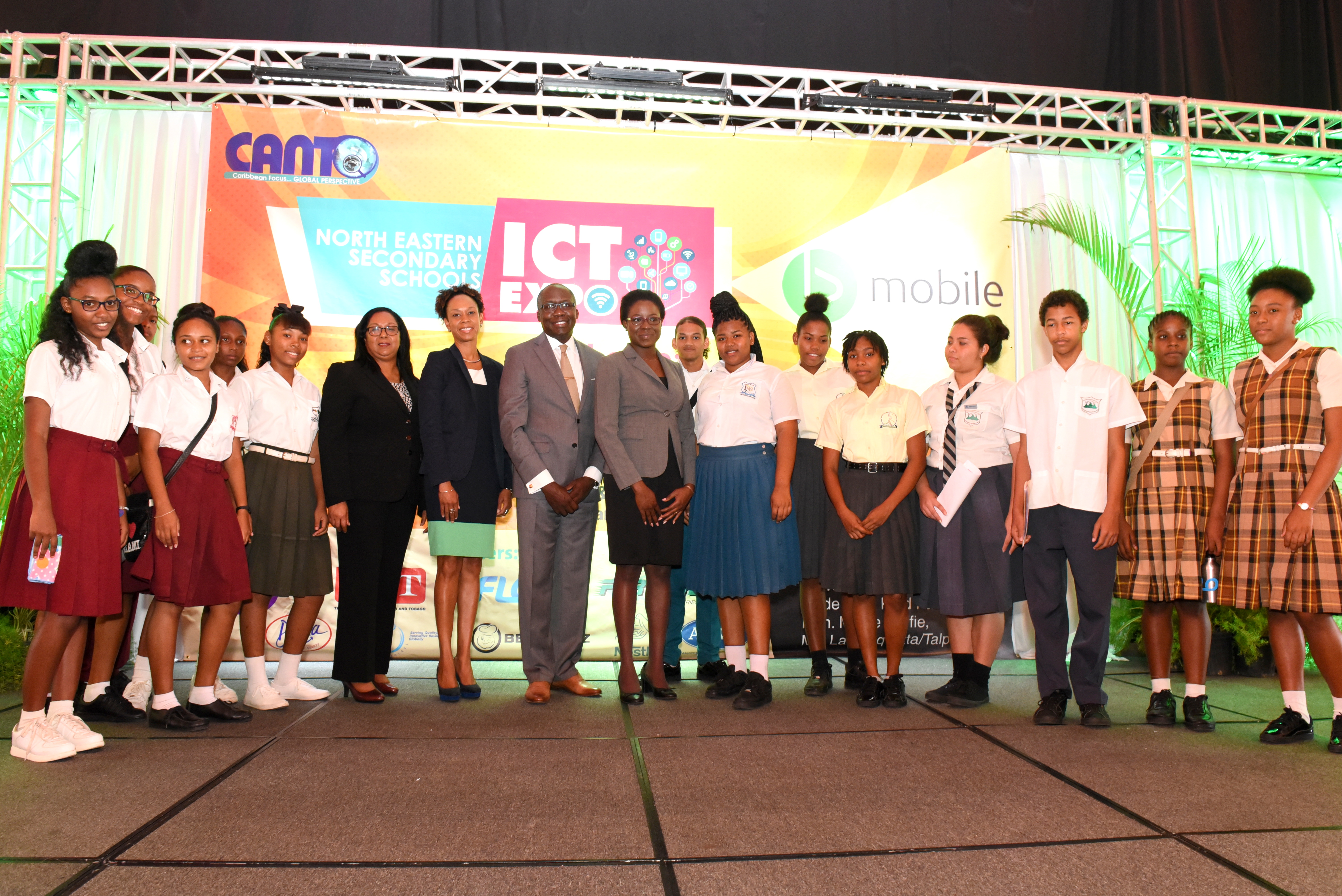 CANTO, Bmobile and UTT Host North Eastern Secondary Schools ICT Expo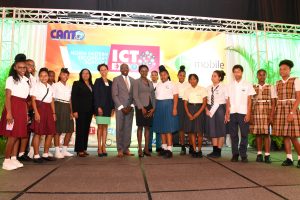 PORT OF SPAIN, 5th JUNE, 2017 –  CANTO in collaboration with the Hon. Maxie Cuffie, MP La Horqueatta/ Talpora, partnered with Bmobile and the University of Trinidad & Tobago (UTT) to host the North Eastern Secondary Schools ICT Expo on Wednesday, May 31, 2017 at the UTT, O'Meara Campus.
The event, which was the brainchild of Minister Cuffie and CANTO's Secretary General Teresa Wankin, was held under the theme "Demonstrating ICTs as a Viable Career Choice!".  It was created to expose secondary school students from the North Eastern region to the myriad of career choices in ICTs.
The third and fourth form students from Guaico, Malabar, Matelot, Toco, Brazil, Manzanilla and Valencia Secondary Schools received insightful and encouraging words from major stakeholders in Trinidad's ICT sector namely: C&W Business, Acting V.P., Elizabeth Ammon; TSTT, V.P. Marketing, Camille Campbell; UTT, ICT Programme Associate Professor, Dr. Rodney Rambally and UTT, Manager- Student Recruitment, Dr. Joseph Jacob.
They were also encouraged by the expo's guest speaker, Petriann Trancoso, to "…do something today that the future will thank you for." Miss Trancoso, is the co-founder of RoyalLink Ltd. a software development company based in Arima.
In her speech, she implored students to become tech entrepreneurs, creators of technologies & content, and explained how this career path is very lucrative. Ms Trancoso also cited examples of how popular social media figures have amassed wealth in this field.
Minister Cuffie during his feature address, explained how the "planned expansion of the road network through Valencia and Manzanilla all the way to Toco, will impact tremendously on the level of development that would now be possible, opening up vistas of opportunity for you that were never possible in the lifetime of your parents and grandparents."
He also stated that due to this expansion, the students will be at a greater advantage because of their location; especially with the opening of the Tamana InTech Park which is set to be "our very own Silicon Valley."
The event also hosted a rousing ICT Knowledge Bowl Competition, which saw students vying for prizes of smart phones and tablets along with the coveted ICT Knowledge Bowl first place trophy. After a grueling competition, Malabar Secondary School walked away with the first place trophy, while Matelot and Guaico Secondary won second and third place respectively.
The North Eastern Secondary Schools ICT Expo, had booths on display from Bmobile, (TSTT), Flow, Niherst, iGovTT, Forward Industries Ltd., Guardian Group, TATT, T&TEC and UTT.
The event was sponsored by bMobile (TSTT) Flow, Alstons Marketing Company Ltd. (AMCO), Carib Brewery and Diana Candy Ltd.