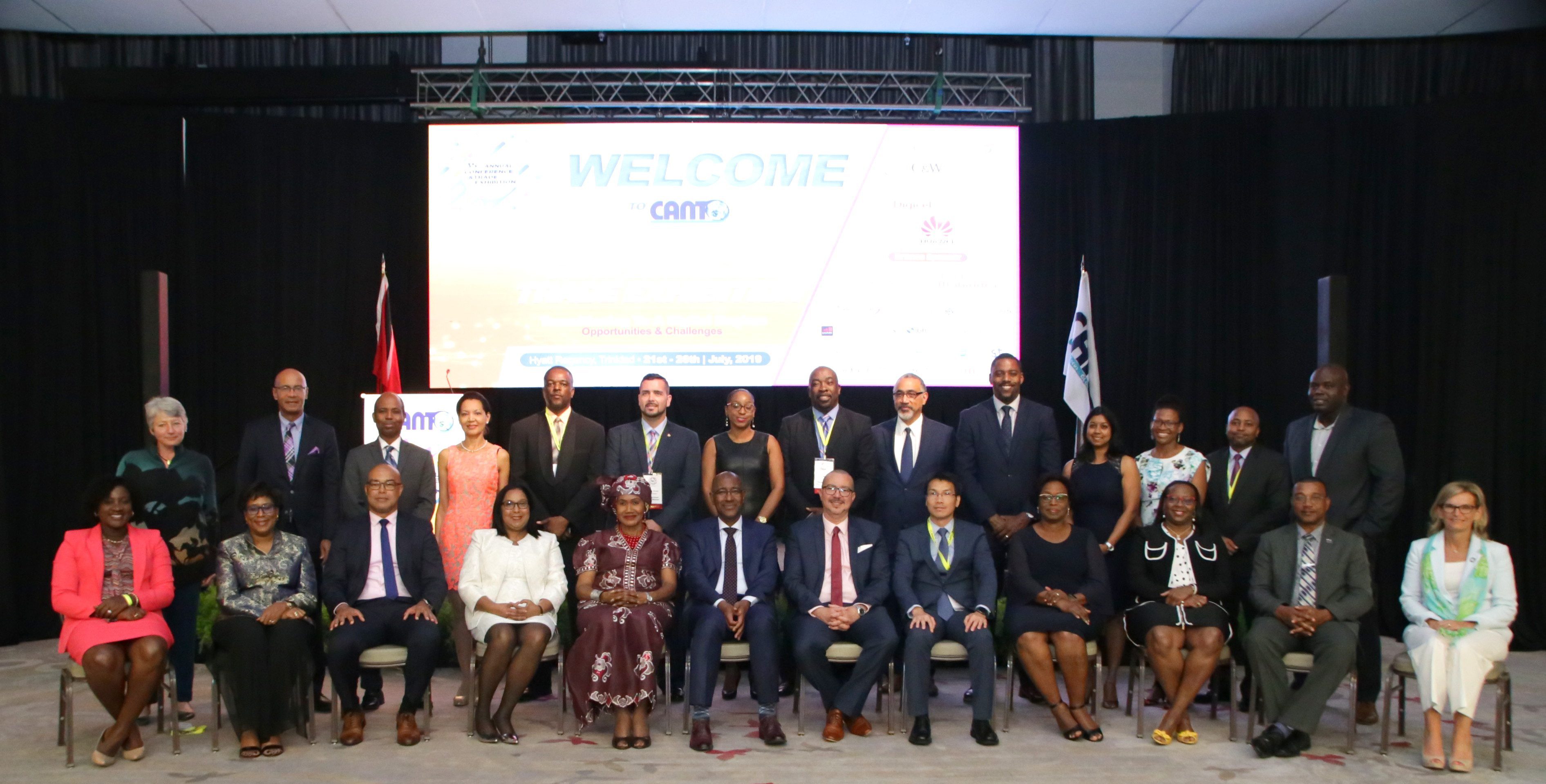 CANTO 2019 Day One – Collaboration, Co-ordination, Disruption and Harmonization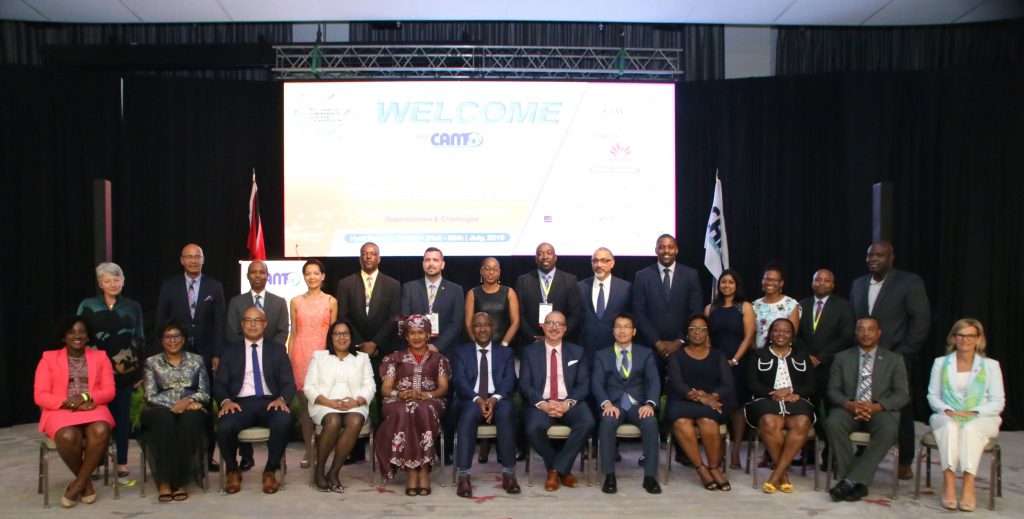 Port of Spain, 22nd July, 2019, Collaboration, co-ordination, disruption and the harmonization of the regulatory structure within the Caribbean and Latin America including the benefits of scale was the repeated mantra among operators and key stakeholders in the opening round of sessions at CANTO'S 35th Annual Conference and Trade Exhibition, taking place at the Hyatt Regency, Port-of-Spain from 21st – 26th July 2019, under the theme
From Telesur Suriname's announcement that it will launch its evolution to 5G in October 2019 in partnership with Huawei to Ministerial commitments to utilize digitization to make life better for their citizens, CANTO 2019 is already opening opportunities dynamic partnerships.
Leading off today's (Monday 22nd July), discussions was a Ministerial Breakfast attended by Ministers with responsibility for Telecommunications from the Caribbean including the Senator the Honourable Robert Le Hunte, Minister of Public Utilities, Trinidad and Tobago. Sponsored by C & W Communications, this meeting afforded Mr Vivek Khemka, Senior Vice President & Chief Technology/Product Officer, T&I, Liberty Latin America (LLA) and Jenson Sylvester, Country Manager, C & W Communications, Barbados the opportunity to make representations to those present on the current focus, accomplishments and future direction of Liberty Latin America and C & W Communications.
Vivek Kemka noted LLA's $US 771 million capital investment in the Region in 2018 and the 68% growth in Internet carried by LLA. He also highlighted that in 2019, LLA promises to pump 19% of its revenue into Capital Investment for the Company and the Region. In his presentation Jenson Sylvester shared with the audience the fact that while some of the Region's territories lagged behind international averages for internet network and LTE coverage, as a Region we are uniquely poised through C&W Communications' leadership position in the industry to make a strong push forward in digital optimization for future progress.
A Ministerial Roundtable with the Honourable Kwasi Thompson, Minister of State with the Responsibility for E-Government Bahamas, and Senator the Honourable Robert Le Hunte Minister of Public Utilities, Trinidad and Tobago brought to the fore the similarity in philosophies and initiatives by both countries to optimize digitization and digital technologies to access government services, stimulate economic growth and create digital literate Nations.
Leveraging her over 30 years of experience in the Telecommunications industry; Miranda Curtis, Board Director, LLA reiterated the capacity of digitization to provide opportunities to expand entrepreneurial activity, build start-ups and facilitate the delivery of government resources, in particular in the areas of health and education.   An interactive discussion on "Strategies to Survive Disruptive Times" emphasized the need not only to plan ahead for the inevitable disruptions taking place in an increasing digital space but also invest in disrupting yourself as a company because "what got us here is not going to get us there". There was consensus by the panel that there must be synergies with employees, customers and your business plan.
Representations from Government, academia and the private sector, in discussing the possible Market Consolidation in the Age of Convergence, acknowledged that Digital transitions, which may be driven by business considerations should also work to benefit of the people of the Region. Caribbean residents, it was noted, may reside in small countries, but they expect "the best the world has to offer – best service, lowest price – so they can compete in the global market".
Closing off the day's round of talks was an insightful and provocative discourse on Bridging the Digital Divide and the Partnerships and Strategies required to Enable Greater Broadband Connectivity. Panelists speculated that broadband connectivity to every home, while desirable, may not be feasible in the context of scale and the business case for the Caribbean Region. However, it was suggested that connectivity to foster domestic growth, capacity building for users, increased digital literacy and an all-round analysis of the entire eco-system of innovation are the parallel discussions that must take place in our Region when considering connectivity.
The Conference continues tomorrow (Tuesday 23rd July) with a Ministerial Roundtable, strategic industry discussions including sessions on the current Regulatory Environment in the Region, Cyber Security and Data Protection.