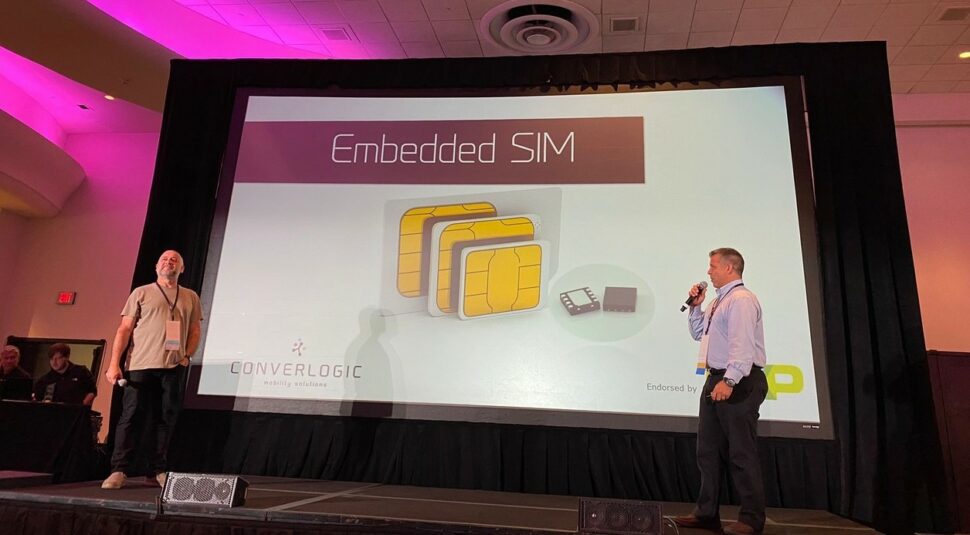 Converlogic is pioneering the eSIM revolution, from Doral to the world
SIM cards hold a special place in my heart. When I lived abroad, jetting off to a new destination with one SIM card and activating a new one upon arrival was a physical manifestation of a change in place and time.
The poetic relationship with this technology comes with its frustrations, however. Once you overcome the hurdle of procuring one in the first place, setting it up can be finicky. Troubleshooting any issues will cost you time and money. And if you misplace a SIM card? Get ready to pitch a tent in a cell phone store.
For better or for worse, SIM cards are increasingly a relic of a bygone era – being replaced by their electronic cousins, eSIMs. As the name suggests, these are electronic versions of the physical chips. Users simply scan a QR code to equip their phone with a new SIM card. The rumor is that the next iPhone might even be SIM-less.
Jose Luis Horna is one of the world's preeminent eSIM experts. A native of Venezuela, Horna spent decades working internationally at firms working on the cutting edge of telecommunications. In 2014, Horna established Doral-based mobility solutions company Converlogic.
For Horna, eSIM technology clearly marks a step forward in the industry. But this step forward comes with challenges for cell carriers and their users.
"Although faulty SIMcards never damaged a phone, the history is quite different for an eSIM profile," said Horna [pictured above]. "A faulty eSIM profile breaks phones and bricks terminals."
At CANTO, a telecommunications expo that happened in Miami Beach in July, Horna unveiled a new product to help smooth the interaction between eSIMs and phones. Converlogic calls it ePAP, the eSIM Profile Assessment Program.
Their goal is to provide a framework that helps the telecommunications industry avoid the technical glitches that will give their clients headaches – and cost the firms money. Converlogic also recently announced a partnership with multinational semiconductor company NXP to further smooth the transition from physical to digital SIMs.
These eSIM issues are compounded by the fact that the Caribbean – the region where Converlogic is most active – is formed of a patchwork of around 45 different small and medium operators.
"There is a major gap in technology between tier one carriers and smaller operators," asserted Horna. For instance, the shift from 3G to 4G caused issues because each mobile operator had to have a contract with Apple for the devices to connect to 4G networks.
Another problem is that some smaller providers do not have agreements with foreign carriers – making it impossible, for instance, for a Costa Rican executive to roam using his usual SIM card. eSIMs can help, and a cottage industry of providers such as Singaporean startup Airalo are building solutions to help.
SIM cards are only one part of Converlogic's business. They have been working with Miami-Dade County's transit authority to develop a prepaid card that enables users to pay for goods and services that aren't directly related to public transport. "We hope to help them start to create banking services for unbanked people," said Horna.
On top of developing these new technologies, Converlogic is also producing SIMs right in Doral. The startup's facility has the capacity to produce 20 million cards per year, many of which will be used in T-Mobile phones.
Horna noted that this fits the general trend towards onshoring the production of goods of strategic importance. "It is a product that is regularly sourced from China but we don't want to have that dependency, which continues to worsen," he said. Early signs show that the federal government agrees: the Senate this month passed a $79 billion bill to move semiconductor manufacturing to the US.
For Horna, being located in Miami has been a great strategic decision, especially considering the company's deep ties to the Caribbean. While weathering the Great Resignation has been a challenge for the firm, Horna said that the 12-person team remains poised for growth.