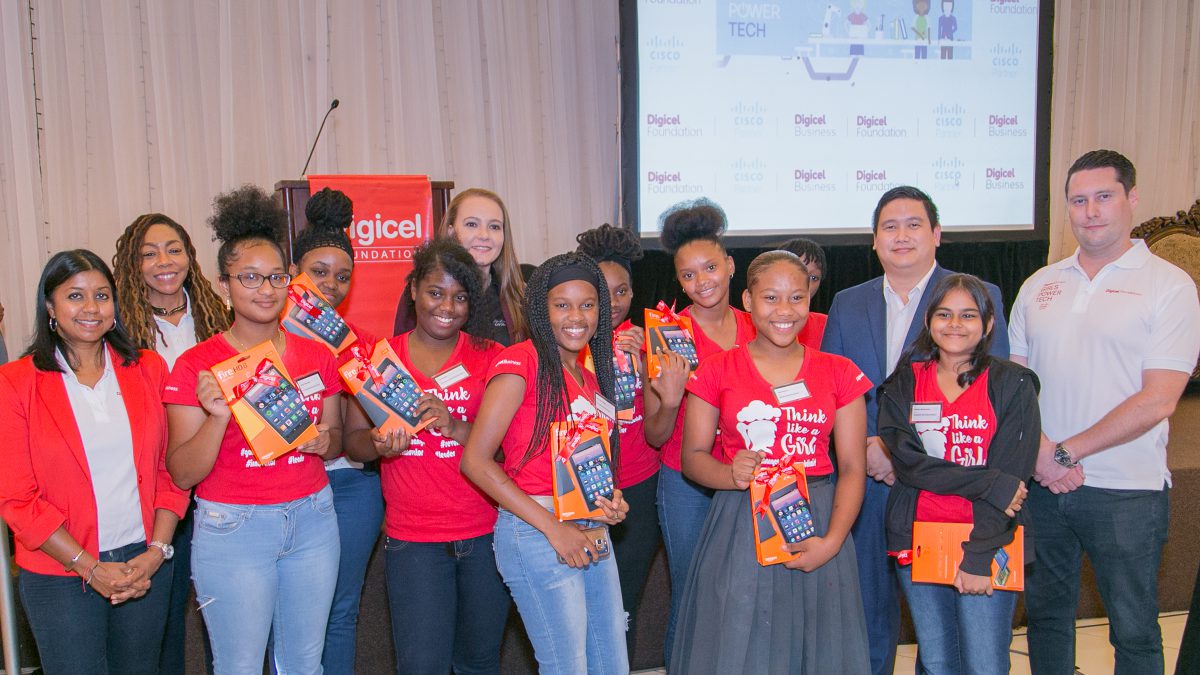 Investing In "The Next Gen of Women"
FRIDAY MAY 28, 2021: PORT OF SPAIN, TRINIDAD AND TOBAGO – Against the backdrop of recent International Women's Day (IWD) celebrations, the Digicel Foundation in collaboration with Digicel Business, Shell Trinidad and Tobago Ltd and Loop TT, will be executing its 3rd annual 'Girls Power Tech' (GPT) event. This year, the female tech- empowerment event will take the format of a virtual conference with online and virtual reality elements using Altspace VR.
The theme for the GPT 2021 is 'The Next Gen of Women', 'Girls Power Tech' is meant to inspire and empower young women aged 13yrs-18yrs to pursue or consider careers in Information and Communications Technology (ICT) in a male dominated technology ecosystem.
Through this partnership with Shell Trinidad and Tobago Ltd, participants can expect to attend the event virtually via the AltSpace VR platform. The new-tech space will be managed by events company, Caesar's Army. Caesar's Army's Antillea Virtual world is a part of AltSpace VR platform from Microsoft, which gives participants the ability to create their own avatar and participate fully in the two day event.  Day 1 of the event will feature the opening ceremony, tech demonstration booths and influential speakers. While, on day 2, persons can look forward to the Hackathon, and a closing ceremony, which will include a soca concert on a virtual beach. The Hackathon, a main feature of the GPT event, challenges the young women to brain storm and develop technology- based solutions for social challenges. The topics this year will focus on Renewable Energy and Energy Solutions, Education, and Violence against women.
At the official launch of the event today, the Digicel Foundation announced that registration which opened on April 12th will run until June 15, 2021. The Foundation is issuing the call for 30 teams of five (5) girls between the ages of 13-18 years old. Interested participants are encouraged to register early to win cool prizes. Registration forms can be found https://bit.ly/327KE35, on social media @digicelfoundationtt and on the Digicel Foundation's website – digicelfoundation.org